Located in Indiana, University of Notre Dame is the home of the fighting Irish. Well known as a catholic university and for their football team, Notre Dame has many other fun facts that you may not know.
1. The Golden Dome that sits on top of the Main Building is covered in 23.9-karat gold leaf. Students often find flakes of gold in the surrounding grass during a re-gilding, so I guess you could say gold is literally falling from the sky at Notre Dame!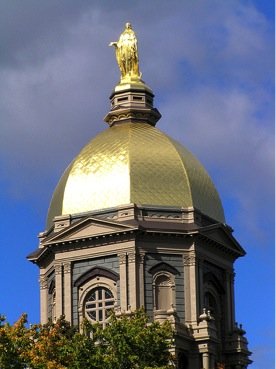 2. The football helmets also get some gold: Other flakes collected during the re-gilding are used in their painting process.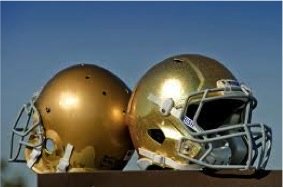 3. The Grotto of Our Lady of Lourdes is a 1/7-sized scale of the famed French shrine where the Virgin Mary appeared to Saint Bernadette on 18 occasions in 1858.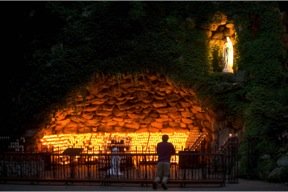 4. The architecture of the South Dining Hall is reminiscent of a medieval Guild Hall. It reminds many people of Harry Potter, which prompted food services to host the first Harry Potter-themed dinner in 2009. This is now an annual tradition!

5. During the Vietnam War, the first dorm built on campus; Sorin Hall broke away from the university. Students and professors held classes in the dorm and boycotted university events. On the front porch, they declared the dorm "Sorin College."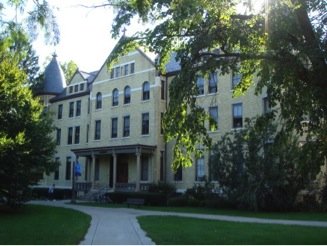 6. Two movies were filmed at Notre Dame: "Knute Rockne, All American" and "Rudy," both which are football related.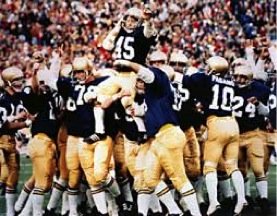 7. It has been said that if a male and female student holds hands and walk around the two lakes on campus in the shape of a figure 8, they will get married.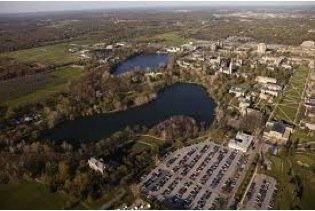 8. A similar tale is if two people of the opposite sex kiss under the Lyons' arch, it will lead to marriage.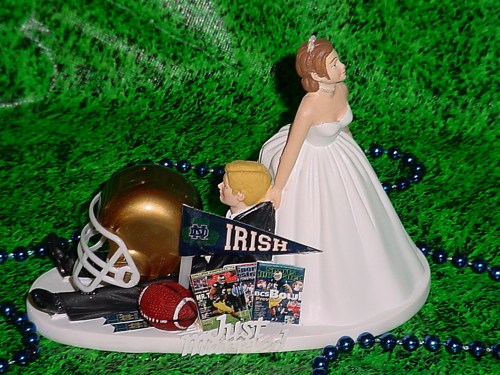 9. Students, under no circumstance, walk up the steps of the Main Building. The popular superstition is that you will not graduate if you do so. Therefore, it is a commencement tradition to take a picture on the stairs.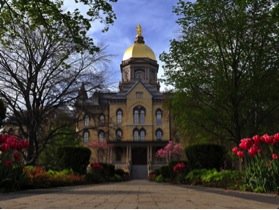 10. Notre Dame boasts seven Heisman trophy winners, the highest number in the whole country.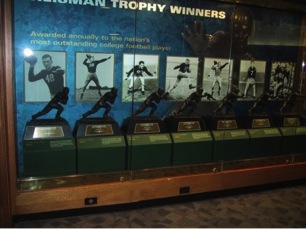 If you're applying to Notre Dame, make sure to check out the application files of recently accepted students, including essays and advice! Learn what it takes to get accepted and how you can improve your chances. You can also talk to current students by signing up for a mentor.