We can't stress enough how important it is to visit schools before you apply. It will help you write the "why us" supplemental essay and, more importantly, figure out whether you want to actually go to the school! To get the most of your visits, we're compiling 36 hour itineraries at various colleges. Jaclyn, a current Boston College student shares what to see and do on your BC campus visit!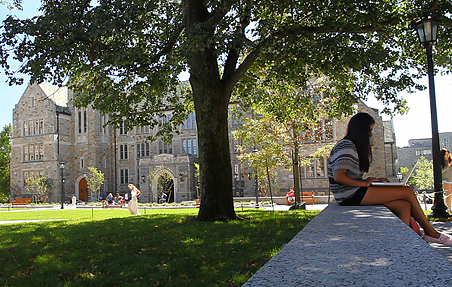 Lunch
One of the best perks about being on the outskirts of Boston is that you are surrounded by places to eat. Whether you stay on campus or venture out of the "BC Bubble," it is hard to go wrong when picking your next meal. If you want to experience the dining halls on campus, Hillside is the place to go. It offers paninis, sandwiches and soup—the New England Classic sandwich is a campus-wide favorite. If you're not in the mood for dining hall food, there is a sandwich shop on Comm Ave. called Flatbreads that has delicious wraps and salads!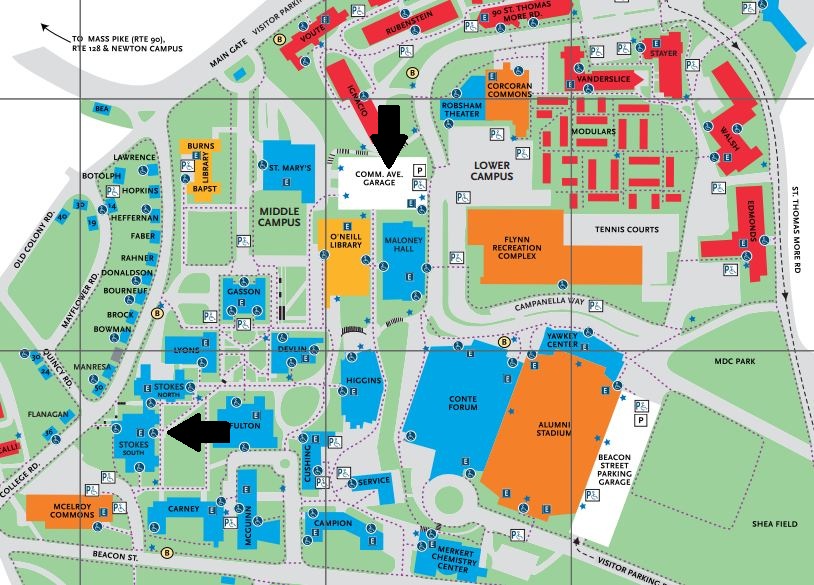 Tour
The afternoon is the perfect time to take a tour of campus. If it's a nice day, the quads will be packed with students. Your tour guide will show you all of the major spots on campus, such as Bapst Library, which is often compared to Hogwarts; Stokes Hall, the newest classroom building complete with a chocolate bar; and the Million Dollar Stairs, an extremely steep staircase which you will most likely climb only once in a while. When the tour is over, head down to Alumni Stadium. People can walk onto the field when there's no practice going on, which is pretty awesome if you're a sports fan.

Next, walk over to Corcoran Commons, better known as "Lower." This is the main dining hall for upperclassmen on lower campus. Your tour guide will also tell you about Newton Campus, two words that are dreaded by freshmen waiting to get their housing assignments. There are four dorms and a dining hall for the freshmen that are lucky enough to get placed on Newton (Yes, I said lucky! I lived on Newton and absolutely loved it. It's not as bad as you think!). Take a drive down the road to Newton to check it out after the tour.

Dinner
Like I said before, there are plenty of wonderful places to eat around campus. When my family comes to visit, we have three go-to spots: 1) Union Street, a classic American restaurant located in Newton Center; 2) Barcelona Brookline, a tapas bar on Beacon Street; and 3) Strega, an Italian restaurant on North End. All three restaurants are accessible by T transportation. I would recommend making a reservation beforehand, but the food is worth the wait!
Dessert & Attractions
If you're in the mood for dessert after dinner, definitely stop by White Mountain Creamery. It's on the same strip as Flatbreads, right across the street from campus. The creamery is a local BC favorite and their ice cream is all homemade (I recommend Cookie Monster!). Fenway Park is another popular attraction nearby. If there's a game while you're in town, definitely try to get tickets. The Fenway experience is so different from any other baseball stadium! Or, if you're in the mood for shopping, head over to Newbury Street where you can find every store imaginable.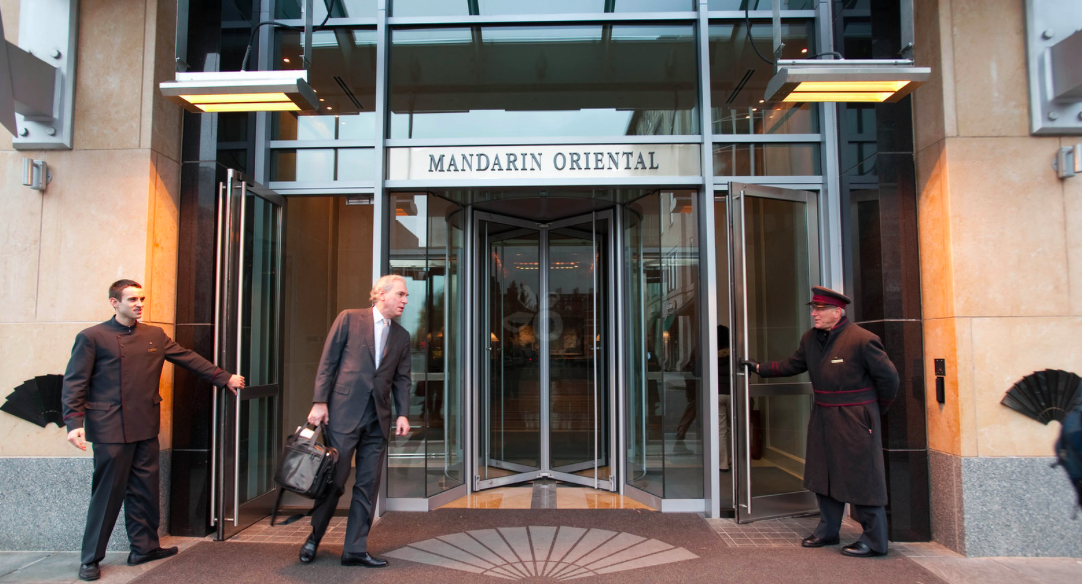 Where to Stay
If you're looking for something close to campus, the Crowne Plaza is located right off the highway exit. Want to splurge? I recommend the Mandarin Oriental (bonus: their restaurant is amazing).

Brunch
Deluxe Station Diner and Eagle's Deli are your best options for breakfast. The diner is in Newton Center, right at the T stop. There is always a wait, but tables turn over pretty quickly. The deli is in Cleveland Circle, a short walk, drive, or T ride from campus. They offer a range of breakfast options like omelets, sandwiches, bagels, home fries, etc.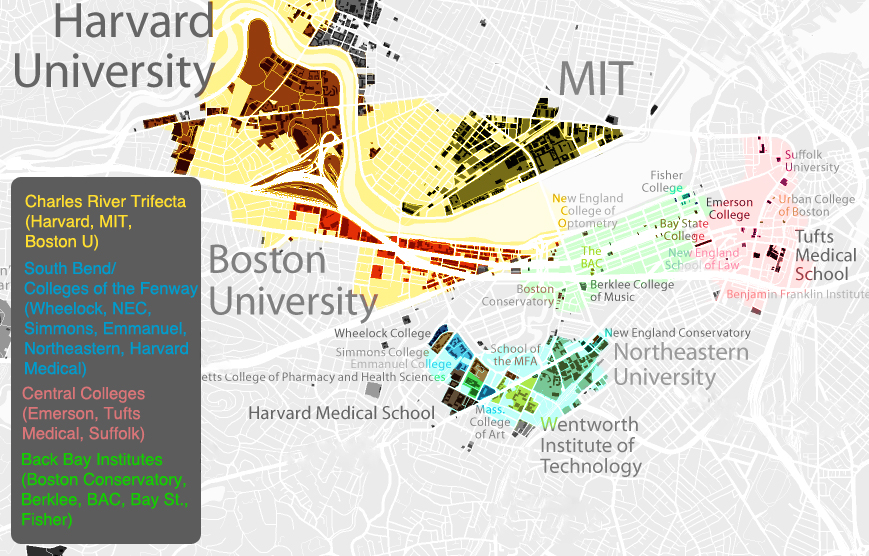 Comparison Shop Colleges
Boston is the ultimate college town. Take a campus tour at Harvard, Northeastern, Tufts, and Boston University. It's important to get a sense of how the campus cultures differ. I hope you'll fall in love with Boston College just like I did, but you never know!

Read more about the author, Jaclyn by visiting her AdmitSee profile!