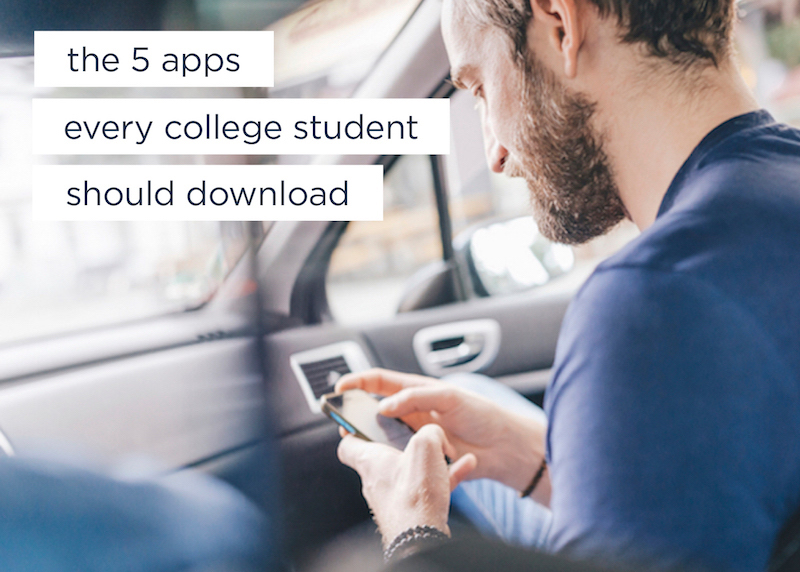 What would life be like without technology? As college students, it's near impossible to fathom an existence without the use of convenient devices and capabilities. The world where research takes place in a library is long gone, and has been replaced by a simple Google search. But that's not all technology can do for you - take advantage of the best productivity helpers and make your life easier with these apps.
After saving your files on a flash drive only to misplace the tiny gadget countless times, you attempt to send assignments to your email, which slowly becomes a process resembling an "inbox investigation". Fortunately, organizing your documents for later access does not have to be so difficult. Google Drive, the free app, allows you to have all of your files within your fingertips from any Smartphone, tablet or computer. It also allows you to edit your paper on the go.
This award-winning app serves as the ultimate student planner. It syncs data with iOS and Mac OS versions of the app and supports Windows 7-10. This app makes it possible for students to combine daily schedules, homework, and grades in one easy-to-use tool.
3. Digit (iOS)
Finances can be a touchy subject and reality for students everywhere. You're spending on food, clothes, textbooks…the list goes on. Savings is a concept you don't understand, and no matter how hard you try, it never really works. Download digit, and they'll do it for you. Based on your income level and spending habits, digit will save in small increments for you everyday. When you need the money, let them know and they'll transfer the savings to you!
The countless buffet selections and fast food sprees that college life brings may in fact lead to memorable experiences but unfortunately, for many, this can also lead to the very daunting freshmen 15. But just wait! Before you get rid of all of those jeans, this app could be the resource that you need. This free app allows you to keep track of food anywhere you are, search over a million foods and recipes, create your own food database, log foods and exercise on the go, customize unique weight loss diets and goals, and even gain support from others just like you.
With several interesting articles or videos in our view in social media or other sites, distractions seem to be never-ending when completing homework or other assignments. Instead of stopping to read them or emailing things to yourself only to find a disorderly inbox full of unexplored reads, Pocket allows you the ability to save articles, videos, and more in one place for easy access at a later time with or without internet connection. This can definitely come in handy for students and better encourage focus.

AdmitSee is another handy site for you to make some money! Take 20 minutes and upload your successful college application file. You can cash out your $10 signup bonus immediately, and earn more as users view your profile! Already have an account? Don't forget to check your earnings.