You've done all your research. You applied to the school of your dreams, but what if it's not what you imagined? No matter how thorough your college research was, there are just a few things you won't know until you're a student. See what these 5 students from the College of William & Mary were surprised to find after enrolling:
College of William & Mary '17
Just be sure that you are a good fit. W&M focuses on academics, and social gatherings revolve more on small gatherings with friends than wild raves. There are parties on campus, but not nearly as many as your "typical" college.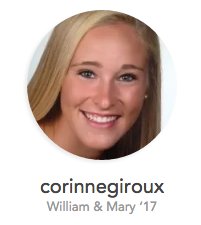 College of William & Mary '17
I guess I never really understood what exactly it meant to attend a liberal arts school until I got there. If you want to jump right into your major classes, William and Mary is not for you. Unless you are coming in from high school with a ton of college credits already, it will take you 3-4 semesters, sometimes even 5, to get through the required classes the school makes you take. Some of these classes I have found to be interesting, but some were definitely not worth my time.
College of William & Mary '18
How incredibly accessible research opportunities are to undergrads. If you are willing to get involved, there will always be a professor willing to take you in.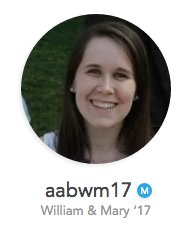 College of William & Mary '17
It is a lot of work for sure but it is not nearly as backbreaking or social deprived as some people make it out to be. I have learned to balance my work and fun and have found great success. And in terms of fun, there are parties to go to on the weekend if you want and people who do have a great time, but it isn't necessary to have a social life.
College of William & Mary '17
William and Mary is not a nerd school! Sure, you have to be smart to get in, but the school is not just about grades. It has a fantastic vibe and supportive community. Also, if you're from VA and don't like history, don't let the proximity to Colonial Williamsburg get you down!! That really clouded my judgment when I was a senior, but it shouldn't have.
Are you looking to apply to College of William & Mary or just starting to build out your college list? Make sure to search through profiles of students accepted to see essays, stats, and advice. See how they got in, and how you can too!