Applying to Williams College this fall? Take some notes from the following personal statement examples that got students accepted to Williams!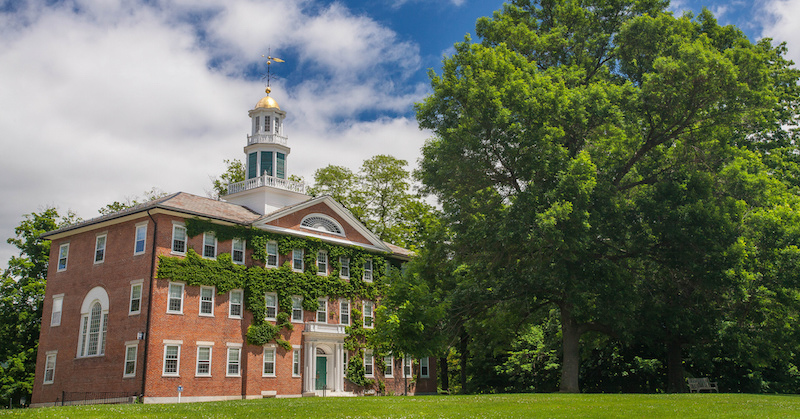 Williams College is one of the top liberal arts colleges in the U.S. The small liberal arts college offer students a supportive and collaborative community, where students are encouraged to pursue the passions and think outside the box. In particular, Williams offers one of the best undergraduate teaching programs, so if that's an area of study you're interested, consider putting Williams on your college list!
If, after your research and campus visits, you're set on applying to liberal arts colleges, there are a few insights AdmitSee's data can help you craft a winning application! To start with, did you know that liberal arts colleges are more interested in personality-driven personal statements? We applied data science to college essays to show you significant trends in application essays.
Don't believe us? Here are 5 personal statement snippets from current Williams students: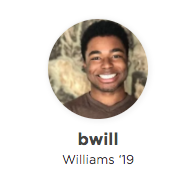 Williams College '19
I enter from stage right and feel the audience staring at me. My impulse is to just keep walking—to leave the stage—but my partner is there and I know I have to turn and start singing with her. We begin: "Tumble out of bed and I stumble to the kitchen ... Pour myself a cup of ambition!"
It was opening night of 9 to 5: The Musical, and we'd been rehearsing for months. Once I got over my initial trepidation, I felt elated and sang my heart out. By the end of the performance, pride in my accomplishment had me beaming from ear to ear. Keep reading.
Williams College '19
The large Japanese war fan has been crafted into a piece of artwork that hangs above our piano. The family crest of swans is represented throughout the folds of gold paper that depict bending bonsai trees and white winged birds flying through berries. Beneath this piece are three small dolls that sit atop a piano littered with Beethoven's music. Carefully brought over from the southern hemisphere, the dolls and their colorful robes and festive flowers are the epitome of culture in Ecuador—vibrant and upbeat. Read full essay.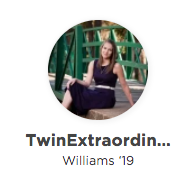 Williams College '19
I couldn't get the words out. Confound this speech! I practiced so tirelessly, and here it was, dancing around on the tip of my tongue, refusing to make the vital transition into audible sound. I paused for what felt like an eternity, locked into a statuesque torture of mortification as I struggled to recall my next line. As it came to me, I regained my composure, and carried on with an outward expression that disguised my inner panic. I finished with a smile, shook the hand of my judge, and walked out of the room with as much poise as I could muster. The moment the door was shut, I fell into my teammate's arms and gave way to the flood of tears crashing against my eyelids. Continue reading.
Williams College '19
I like to be prepared.
So when, in the rainy winter of 2013, my friend invited me to join my school's Ski and Snowboard Team for the district tournament, I did my research. I looked up professional alpine ski races, carving tutorials, and race day tips. I visited my local sports shop to get my skis sharpened. I dug up archives of previous records from the depths of the Internet and tried to estimate where I would fall. Keep reading.
Williams College '19
I stood next to a wall, wanting to do a body wave, but failing to do so in front of my siblings. My sister laughed as she attempted to do her body wave using the wall, "Julie, I know a way! Bump your head first on the wall, then your chin, your chest, stomach, and lastly your knee." I was amused at the sight of my sister perfecting a body wave using the wall, getting faster and smoother as she repeated her rounds of waves. Maybe it was the temporary urge to become a K-pop star and taste the satisfaction of fame like my friend who became a trainee in a Korean entertainment company after perfecting her stunning dance skills for years. Maybe it was the urge to lose weight or impress the cute guy in math class who never even glimpsed one second toward my direction.
———
Interested in reading these students' full personal statements that got them into Williams College? Unlock all of them in one go with our curated package!

Our premium plans offer different level of profile access and data insights that can help you get into your dream school. Unlock any of our packages or search our undergraduate profile database to find specific profiles that can help you make an informed choice about where to apply!