What are admissions offices looking for in a personal statement? That's the million dollar college admissions question. We're developing a way to make essay writing more data-driven to have a measurable impact on your admission chances. Read about what we're building or sign up for the new feature now.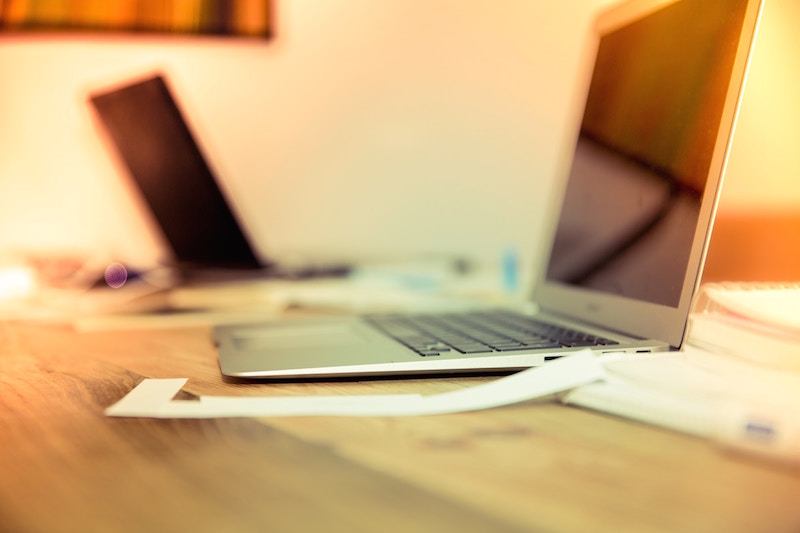 Applying data science to college essays.
The essay portion of the application process is still the largest source of anxiety for students behind the stress of figuring out how to pay for school. Based on AdmitSee's scholarship entries that asked students to share the most frustrating part of applying to college, writing the college essay was the 2nd most cited source of frustration.
At AdmitSee, we set out to address the unnecessary application stress that stems from inaccessible information and lack of transparency. We started with crowdsourcing. We now have over 70,000+ college application files, representing over 11 million data points. Being the first to apply data science to the black box of admissions means any analysis of our repository of essays is the first of its kind.
So what did we find?
We initially analyzed personal statement differences across schools. For example, Fast Company covered our data about Harvard vs. Stanford essays. Looking at content and tone, Harvard was more likely to admit personal statements about overcoming hardships, while Stanford leaned toward essays that demonstrated more vision.
We expanded our essay analysis to consider variations across individual characteristics. For example, are there essay topic differences across genders? Do males tend to prefer certain topics over females? We found 3 shocking gender differences in what females vs. males choose to discuss in their college essays.
We then asked whether we could find any significant variation in essay topic preferences of different types of colleges. In our analysis, we found that, if we wanted to graph a 2D representation of our universe of essays, most essay topics could be categorized into 4 major categories: (1) Personality-Driven, (2) Scientific Focus, (3) Cultural Focus and (4) Career-Driven.
The graph below shows how essay topics are distributed amongst STEM-focused schools (like MIT and CMU), Ivy League schools, Liberal arts colleges (like Bowdoin and Middlebury), State schools, and Other.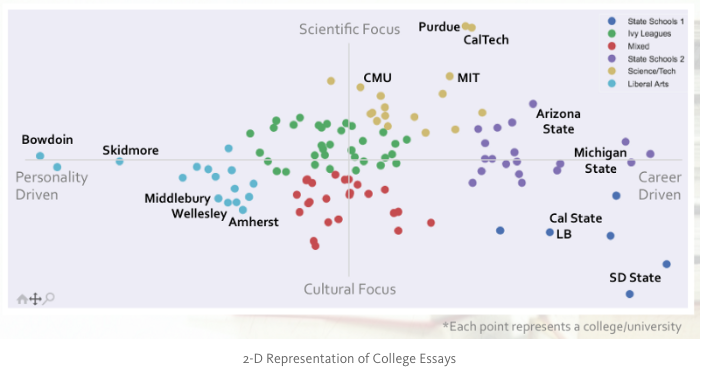 AdmitSee is the first to analyze this kind of data and really assign value to having data insights at your fingertips. Who wouldn't want to know how essay topics break down at different types of schools? No one – that's who. But why? Why are people so interested and fascinated in this data?
Because information transparency allows for transparent, informed decision-making. With this data, applicants are empowered to make more informed judgments calls about college. Access to admissions information democratizes a process that has traditionally favored those with the knowledge or resources to take on the high barrier to entry.
What does this mean for you?
We're training our platform to develop a recommendation engine to provide you with actionable feedback. Beyond examples of success that require you to suss out for yourself what elements of your own candidacy you should modify to make yourself a more compelling applicant, we want to be able to advise you. We want to anticipate your questions and answer those questions before you even realize we have the capability or data knowledge to do so. We're going beyond aggregate data insights to bring you personalized recommendations that have a quantifiable impact on your chance of admissions.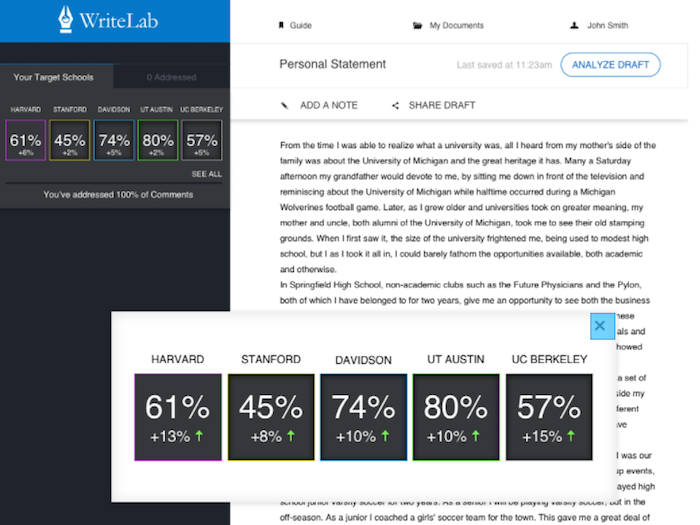 Our newest feature analyzes an essay draft in seconds and provides suggested revisions as well as the expected impact on your odds of getting accepted to target schools of your choice. Analysis is based on past successful essays. Our historical data can now be analyzed to help you craft the best version of yourself. Because everyone deserves a shot at their dream school.