On December 14th, 842 early applicants were offered admissions to be a part of Yale University's Class of 2022.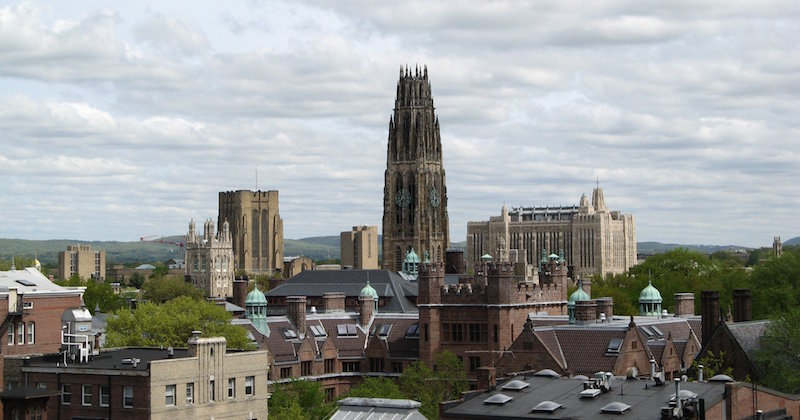 Yale University accepted 14.6% of the 5,733 candidates that applied to Yale's early action program. Yale's early admission program is non-binding, which means accepted students have until May 1st, 2018 to make their enrollment decision. In addition to the 842 applicants who were accepted, 3,153 were deferred, and 1,662 were denied admissions, Yale University announced yesterday evening.
Yale works with QuestBridge, a non-profit that matches low-income college students to top universities, as one of their college partners. Through the program, Yale accepted 52 QuestBridge matches who heard about the news earlier this month on December 1st. These students have received a full ride scholarship to attend Yale University, meaning they were awarded a financial aid award with $0 parent contribution.
In addition to their partnership with QuestBridge, Yale's financial aid program also helps ensure that parents in families with less than $65,000 annual income are not required to make any financial contribution toward their tuition costs at Yale. They have also added additional financial aid policies, offering low-income college students more aid and more opportunities during their time at New Haven.
Early admitted students will have the opportunity to visit Yale during Bulldog Saturday, April 7th, 2018 and Bulldog Days April 23-25th, 2018. Students are free to visit whenever they want, but these two are special programs specifically for accepted students in the Class of 2022. It is a great opportunity for students to meet potential classmates, and experience campus life before they make their enrollment decision.
Congratulations to all students accepted to Yale's Class of 2022! Create a profile and upload your successful college application materials to inspire and help future applicants. Plus, earn some extra money while you're at it.
Got deferred or rejected? Reset and focus on your regular decision applications. Our premium plans offer different levels of profile access and data insights that can help you get into your dream school.
Unlock any of our packages or search our undergraduate profile database to find specific profiles that can help you make an informed choice about where to apply! We have 60,000+ successful college application files uploaded by college students. See how they got in, and how you can too!