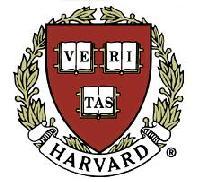 Ultimately, I was choosing between three Ivy League Schools: Harvard, UPenn, and Yale. There were many factors which played into my decision (to attend Harvard)—choosing between schools will always leave doubts in your mind, because there is no right or wrong decision.
My mom's side of the family is from western Massachusetts, and my mom, aunt, and uncle all went to school in Boston, so Harvard was always a school that my family talked about and pushed me to strive for. I have family in that area, and growing up I found myself in Boston basically every summer, so it was a very comfortable area for me. Harvard had additional appeal because of how people talked about it as the "best school in the country." That—combined with my familial ties to Boston—made it seem like an easy choice.
Yet, for some reason (maybe in teenage rebellious fashion), I did not immediately gravitate towards Harvard, or in fact Yale. The school I was really thinking about was University of Pennsylvania. I am a very social person, very athletic and into sports. For some reason, I just could see myself at UPenn, especially when looking at social, intangible qualities. My biggest fear about Harvard was the image that the school was lacking in passion and social life, and that every kid was too smart for his own good. Thankfully, after one semester at Harvard, I found out that that was extremely untrue.
I ended up sitting on the decision for a while, and visited each school in the spring. A big factor in my decision to attend Harvard was financial aid: Yale gave me none, and after that I decided my second-home city of Boston would be a better fit for me than New Haven. But then between Harvard and UPenn, I just basically had to make a very hard choice between two places I knew I would like. I ultimately chose Harvard because of the amazing opportunity that it presents in terms of meeting amazing faculty, interacting with brilliant peers, and opening doors for the rest of your life. It seemed like the easier choice to make. I don't regret the decision at all and I absolutely love it here. It already feels like home.
The author, CaseyColucci, is a freshman at Harvard. Unlock his full profile to read his application essays, including the "why us" essays, that got him accepted to Harvard, Yale and UPenn!