This week's expert advice comes from former Dartmouth admissions officer and our Resident Expert Joie Jager-Hyman of College Prep 360. With many of you currently working on your essays, Joie shares with us her list of 5 topics to avoid.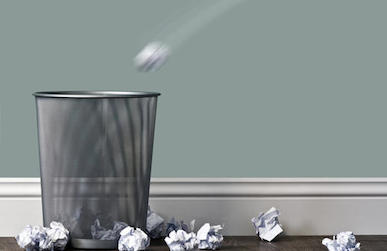 At College Prep 360, our counselors spend significant time brainstorming with each student prior to asking them to draft their college essays. We do this for a number of reasons, but one of our primary motivations is to ensure that each student picks a strong Personal Statement topic. As a former undergraduate admissions officer for Dartmouth, I have noticed that an overwhelming majority of high school seniors gravitate towards the same five topics. As such, I recommend avoiding them; it will be much more challenging to stand out as a unique and compelling candidate with an overused subject. The majority of your college application is comprised of data; use the essay as an opportunity to show some of your personality and perspective.

1. Family Vacations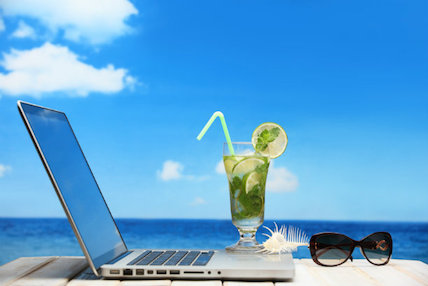 Students love to describe their favorite family vacations. Unfortunately, with most of these essays, not much about the student's interests, intellectual curiosity, or character is actually revealed. Oftentimes, these essays merely demonstrate to admissions officers that these students have generous parents who are interested in taking them to exotic places. Remember that one of your goals in writing a college essay is to show the admissions team that you would make a positive impact in the school community.

2. Controversial Issues
As you do not know the personal views of the people who will be reading your application, I advise students to stay away from hot-button topics, such as abortion, school prayer, political viewpoints, and gay marriage. You may alienate your readers if you hold an opposing perspective from their own. Along the same lines, I advise students to use discretion and defer to a couple of trusted adults when considering how much to reveal in an essay. There is a fine line between showing a healthy vulnerability and inappropriately sharing too much information. Also, it is important to keep in mind that colleges want students who are able to get along well with others and who respect different opinions.
3. Sob Stories
I have read a number of essays where students are mainly trying to appeal to the reader's sense of pity. This is an ineffective strategy, as admissions officers are trying to determine who would contribute most to the college, as opposed to the students they feel the most compassion for. Essays about overcoming personal obstacles, with the emphasis on what the student has learned from the experience, can make great essays; essays merely retelling a tragic or traumatic event do not.

4. Hero Stories
On the opposite end of the spectrum from sob stories, many students aim to impress with essays about how they won the big game for the team or a similar winning accomplishment, such as being elected class president. While I always advise students to be proud of their accomplishments and understand their unique strengths, essays like this are often rife with clichés and overly predictable. I personally find that stories about a venture that did not work out as hoped can be just as interesting and display great strength of character.
5. Essays About Writing Your College Essay
Every year that I worked in the admissions office at Dartmouth, I would receive several essays about writing a college essay, or about the process of applying to college. These essays added nothing to the student profile. Admissions officers know that you are applying to colleges and that the process can be stressful at times. Instead of focusing on the limitations of the admissions process, make the most of these 650 words to show your readers something they would not know about you from the rest of your application.

In sharing this advice, it is not my intention to limit your options, but to help you narrow down your topics to something unique, worthwhile, and creative. In the event that you do feel strongly about sharing a story that would fall into one of the aforementioned categories, make sure to do so in a way that will add something to the rest of your application, using descriptive, active language and engaging prose in an authentic voice.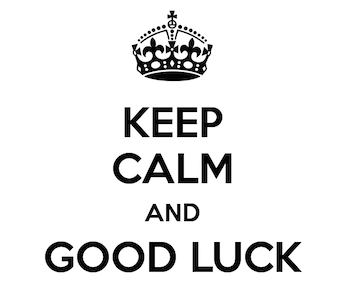 Read more of Joie's advice on how to get started on those essays and whom to ask for essay help. Also check out our Packages of essay topics that tackle what could be seen as controversial topics and stories about personal struggle in compelling and effective ways.
Have a question you'd like answered in a following blog post? Let us know in our Contact Us form!