This week, the admissions consulting team over at Aringo shared some tips for those MBA candidates who've received an admissions interview and need help prepping for it (we added a few of our own tips). For most business school programs, approximately 30%-50% of applicants are usually invited to interview in the b-school admissions process, which can be on or off-campus.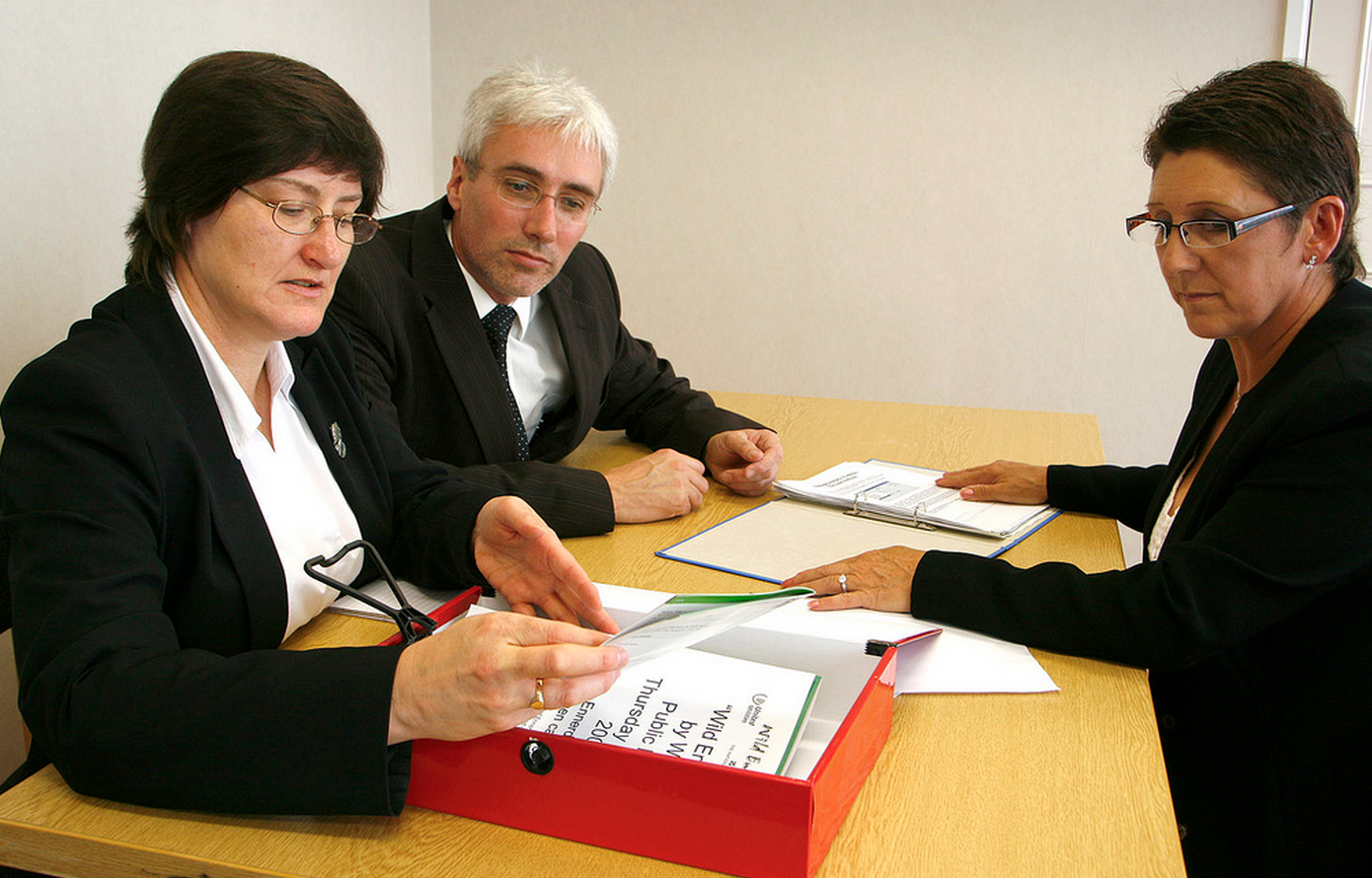 d
Dress code
Business attire—meaning: suit, tie, and dress shoes for men and skirt or pant suits with formal blouses, stockings, and closed toe shoes for women—is recommended and often required for on-campus interviews. Business casual is okay for off-campus interviews. Here's a great breakdown of what qualifies as business formal vs. business casual.
Prep time
According to Aringo, candidates who devote multiple hours to preparing their interviews fare best. The focus should be on selecting and phrasing your key messages and anecdotes and being able to recall and express them under pressure in response to questions. You should also do practice, mock interviews with alumni who have experience interviewing, friends and family, or even with professional advisors or other candidates. Mock interviews help determine potential areas of improvement—whether it's the content of your answers or your demeanor and confidence. It can also help you practice your English if English is not your native language.
10 Basic Tips
Be on time. This seems obvious, but first impressions are key. If you're late, apologize.
Be respectful. Turn off your cell phone during the interview so as not to interrupt or distract from the interview.
Be concise. A common mistake is giving long-winded answers. Be brief and to the point.
Avoid negative words, such as "no," "impossible" or "isn't." Almost any message can be phrased with a positive spin.
Be honest and authentic. The more honest and authentic you are, the stronger impression you will make. This is not just true for the content of your answers, but being honest will help you feel more calm and in control of the situation.
Give examples. Being able to support your answers with anecdotal examples will strengthen your responses. Have a few stories about your academic or work experiences (i.e., an instance you demonstrated leadership under pressure, an example of a time you faced failure, etc.) in your back pocket that you can pull out to support a particular answer.
Be prepared to answer three basic questions: Why MBA? Why our school? Why now?
Polish your resume/CV. Proofread, proofread, proofread. Make sure you have no spelling or grammatical mistakes. Your MBA resume should focus on your professional and educational background, and highlight your achievements in these areas. Be sure to be able to speak to any portion of your resume and give anecdotal examples corresponding with particular experiences if the interviewer asks "give me an example of a time…."
Ask thoughtful questions. The interview is also your chance to learn more about the school and program, but don't make the mistake of asking questions that can easily be answered with a Google search. Your questions should be personal and related to your specific interest in the program.
Follow up. Don't forget to send a brief thank you email to your interviewer for taking the time to interview you.
Founded by a former University of Pennsylvania Wharton Admissions Committee Member, Aringo features expert consultants who have helped hundreds of students with GMAT scores below 720 get accepted to top MBA programs by bringing out the real person behind the application.
Have a question you want answered in a future expert blog post? Let us know in the contact form!