Often times, going away to college means confining yourself to the campus. Georgetown students are definitely no exception! We are infamous for not being DC savvy because we seem to only confine ourselves to the Georgetown neighborhood.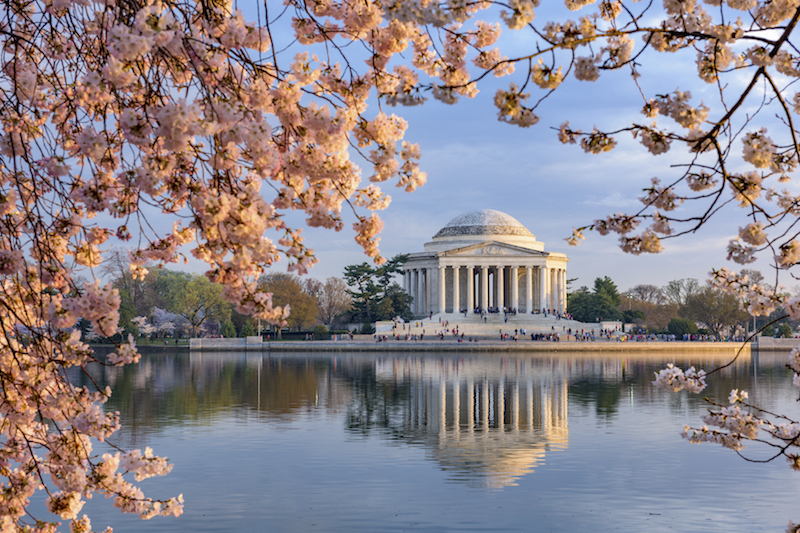 I recently had a conversation about this with a student from another university in the DC metro area and he pointed out that he rarely sees Georgetown students outside the Georgetown area. Georgetown students have formed a Georgetown bubble that many students can't seem to get out of. As a Hoya myself, I can tell you how easy it is not to walk past the intersection of M & 24th Street. Once you do manage to break that comfort zone though, you'll realize what great opportunities Washington D.C. has to offer:
1. Visit world-renowned museums. Washington D.C. is home to a wide variety of museums that people all over the world are itching to visit. Guess what? You can visit them for free at anytime! There are a few that are must-sees such as the Smithsonian, the National Zoo, and the National portrait gallery.
2. Walk/run to the monuments. If you feel like being active one day, why not run the trail from Georgetown University to the National Mall? It's an amazing sight that is super rewarding. Bonus: You'll feel super awesome and fit after you do it, I promise!
3. Watch how money is made. Literally. You can make and see money being made with a complimentary tour of the Bureau of Engraving and Printing. This is a great opportunity to learn the story of what keeps the world alive!
4. Go to concerts. DC is a major city in the United States, so there are always amazing concerts from your favorite artists at breath-taking arenas and stages such as the Verizon Center, 930 Club and Echostage! Don't miss out on artists like Beyoncé and Sam Smith just because you're away at college.
5. Check out new cuisines! Another great reason why DC is great, you can eat some of the best foods the country has to offer. After all, the president does live in DC! There are a wide variety of food choices to choose from ranging from fine dining restaurants such as Wolfgang Puck to awesome burger places like Good Stuff. My personal recommendation is Vietnamese Pho across Key Bridge in Roslyn. There are tons of options and ethnic food to choose from, more than the eye can see!
6. Discover the nightlife of DC. If you're of age there are tons of areas to go clubbing and barhopping: Georgetown, Adams Morgan, and the area near the Verizon center, just to name a few. These areas are just outside the Georgetown gate or a metro ride away. Dance at trendy nightclubs or listen to live music that ranges from country to punk music.
Disclaimer: You are not limited to the options listed above. DC is your oyster, go discover it and break out of the Georgetown Bubble!
Want to learn more about Georgetown? Check out the author's profile rafael.go.8's and learn more!