Having a difficult time choosing which college you should go to? If so, you're not alone. Choosing where to go to college is probably one of the biggest decisions of your life. And that's why colleges give you plenty of time to think through it and weigh your options.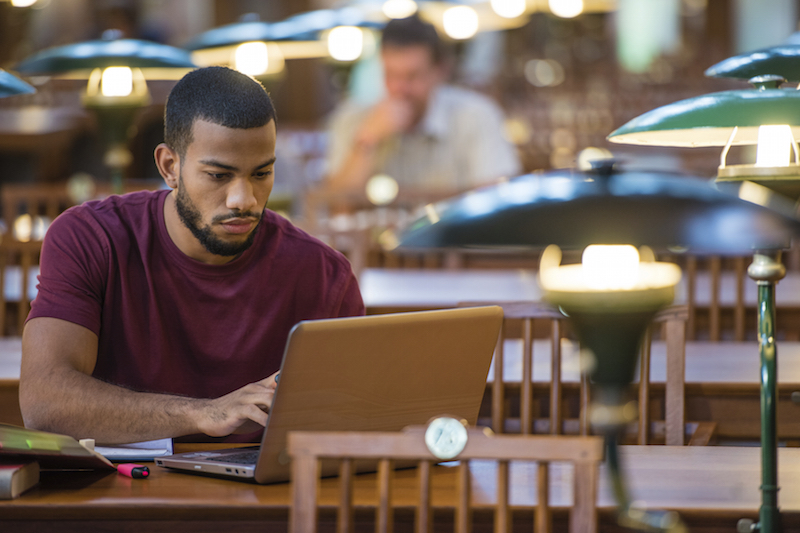 To help make the process a little easier for you, we asked our college admits why they declined other schools they were accepted to, even if it was their dream school. For some, it was because of the financial burden or campus culture; for others, it was to pursue their field of interest and personal growth. If you feel the same pressures, we hope this advice will help you make your college decision:
Financial Reasons
AALBIRUNI (UConn '19):
After a long battle of bracing the college admissions process, I was stuck between two colleges among those which had accepted me: Boston College and UConn. When I went to the tour of Boston College, the prestige and beauty of the campus had captivated me and convinced me to go there, at least until my financial aid was given to me. If I was to go to this school, I would have $80,000 in student loans. UConn ultimately was my final choice. They gave me a full scholarship so I would have no worries after I finish my Bachelor's Degree.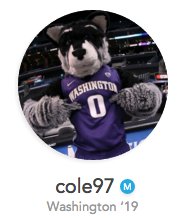 Cole97 (Washington '19):
I had a choice between the University of Washington and New York University. NYU offered me a $27,000 yearly scholarship, while UW only offered me loans. Yet, even with this scholarship, NYU is one of the most expensive schools in the nation, and it would still cost me four times as much money to attend NYU than it would have for me to attend UW. So I chose UW. They're both great schools, especially for a computer science major.
I was really excited when I learned that I was accepted into NYU because I never thought I would get to live in New York—let alone for four years of schooling. It was like a dream to think that I could be in the Big Apple! Unfortunately, it wasn't realistic. It was really sad for me—it actually made me cry for a really long time—but I decided to decline my admission to NYU and accept my admission to UW instead, strictly for financial reasons. In the end, I don't think my college life would have been THAT different, considering I'd be getting a highly nationally ranked computer science education from either school.
Field of Interest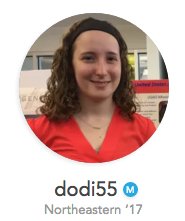 Aic4 (Duke '18):
I had a difficult decision between Duke and Rice but one reason I picked Duke was because of their major in Global Health and the great global health department that they have. Although Rice is a great school for the sciences, they didn't have this program which was a major interest of mine.
dodi55 (Northeastern '17):
None of the other schools I applied to had Criminal Justice as a major, and I had known since my Junior year of high school that I wanted to make a difference by going into that field. I also did not know about Northeastern's co-op program until I toured the school after I was accepted, but this was definitely a selling point.
Personal Growth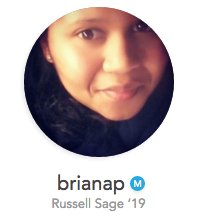 Annabelclaire (Fordham '19):
Although UCLA would have been a smart choice for me since it is close to home and the cost is significantly lower, I knew that I could only reach my full potential as both a student and a human being by attending a small Liberal Arts school where I would be motivated and inspired by my peers with similar interests as me.
Brianap (Russell Sage '19):
A lot of people think I'm absolutely crazy for not going to Brown. Personally, I don't think its about the label or title. I know the kind of student I am and I figured being on a big campus would be arduous for me. As a result, I opted for a school that is really small and would allow me academic support as well as give me more opportunities to be involved on campus as well as network with professors especially for research opportunities.
Culture
detwylder (Duke '19):
I was waitlisted at Harvard but chose to withdraw my position. I felt that I had already found the school that would suit me best, and while there may only be one Harvard, there is also only one Duke. Both schools are unique in their own position, but I found that i would want to study at a school that is more similar to me in its appeal. I like how well rounded Duke is- with sports, academics, and a social scene. It is truly unparalleled.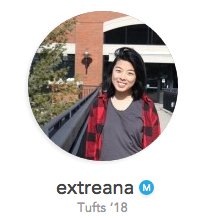 extreana (Tufts '18):
What I think is most important when choosing a school are the "vibes" you get when you visit the school, or basically the culture of the school. What are the students' attitudes towards academics? Will academics and future success overshadow all other aspects of student life? Is the academic setting competitive or cutthroat? Did you become friends with current or prospective students on your visit? You have to imagine yourself living in this setting for at least four years of your life. Will you be able to participate in activities you truly enjoy? Will you meet people who you will be friends with for the rest of your life?
I visited Carnegie Mellon on Accepted Students Day, and after attending as many information sessions as I could and talking to students that had graduated from my high school, I decided that in order to be happy at CMU, I would have to alter my personality, which is something I really did not want to do.
College is where you'll spend 4 years of your life learning, developing critical skill sets, and expanding your social circle. Make sure you choose the school that is the right fit for you because a shiny title is not a guarantee of success or of a fulfilling college career. Make an informed choice by talking to current students on our mentorship platform. Access 60,000+ successful college application files uploaded by college students (they get paid when you view them). AdmitSee is a community of students helping students. Our goal is to bring much-needed transparency to higher education.