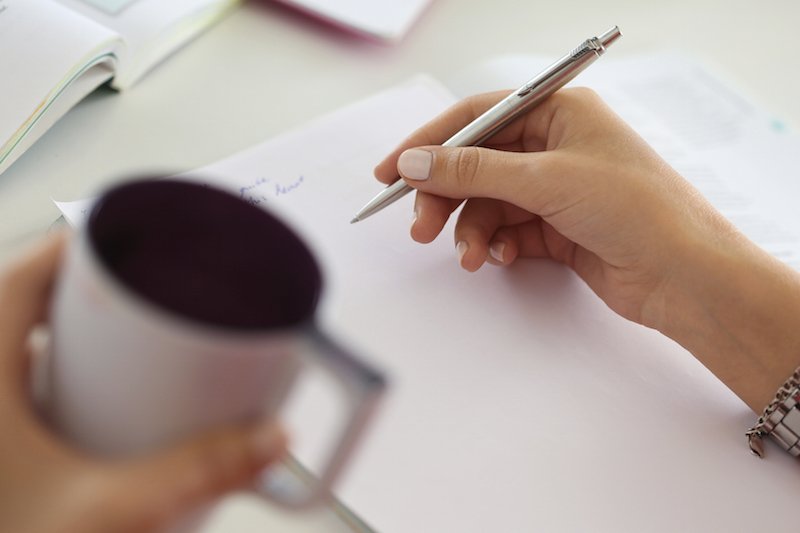 The Ivy League is impressive, but so are these public universities. State schools my be overwhelmingly large in size, but they offer research facilities, networking opportunities and school spirit that are incomparable to other well known private colleges. If you're looking to stay in-state, or are interested in what publicly funded universities have to offer, check out the Public Ivies: College of William and Mary, UC Berkeley, Miami University OH, Michigan, UNC - Chapel Hill, UT - Austin, UVA and University of Vermont. Keep in mind, just like applying to the Ivy League, your college essay matters, especially your essay introduction. Learn how others who are attending these school crafted essay intros that caught the attention of admission counselors: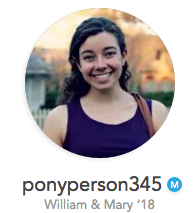 Ponyperson345, Class of 2018
College of William and Mary (Williamsburg, VA)
A daydream invaded my imagination: my family sat down to a dinner derived entirely from our own backyard, and the heavenly spread would feature crisp stalks of lettuce, juicy tomatoes, and fiery hot peppers. A high school horticulture class, combined with a pre-existing love for the outdoors, was reason enough for this energetic teenager to commit her precious summertime hours to shoveling dirt and pulling weeds. Read on.
Cgilchrist, Class of 2016
University of California, Berkeley (Berkeley, CA)
There comes a time in every young boy's life when he finds himself on the verge of maturity and must pass the point of no return by making the mighty leap across the threshold of manhood. The pubescent time bomb slowly ticks onward, made all too obvious by its indicators of acne and body odor. Then, when Fate deems the time correct, she sounds the knell of childhood and adulthood slams you sideways like a freight train. View profile.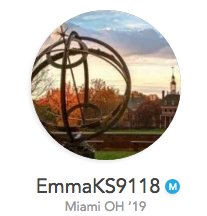 EmmaKS9118, Class 0f 2019
Miami University (Oxford, OH)
On a dark and stormy night in June 2006, I lost my father: healthy and fit, incredibly wise and incredibly loving, far from the stereotype of a heart attack victim who's suddenly gone at the will of a chunk of cholesterol floating down an artery and deciding to settle in somewhere very, very wrong. But it happened—changing life as I knew it and beginning to shape who I am. Continue reading.
Minggoma, Class of 2019
University of Michigan - Ann Arbor (Ann Arbor, MI)
At first glance, my bedroom seems to be the bedroom of the regular, overworked teenager; a table hidden beneath piles of schoolwork, a perpetually unmade bed overlooked by walls painted a jarring shade of neon green that I regrettably chose in 3rd grade, and weeks' worth of clothes tossed in piles on the floor. However, directly in front of my bookshelf is something that is unique to my room: a pair of handprints imprinted into the carpet spaced about shoulder width apart, similar in depth and appearance to the indentations that heavy furniture leaves in soft carpet over time. They are the mark I have left on this earth. Read on.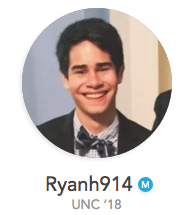 Ryanh914, Class of 2018
University of North Carolina - Chapel Hill (Chapel Hill, NC)
3:00 am. At first glance, one would find a rather dormant scene at my house, as expected at such a late hour. The only sounds that fill the halls are cacophonous snores that echo to the tune of an autumn night's dream. But upon closer inspection, the dim glow of a cell phone and the scratching of pencil against paper reveal that, at least in my room, things are very much alive. View profile.
Alm25, Class of 2019
University of Texas - Austin (Austin, TX)
I am a hardworking perfectionist; however, I also constantly misplace my homework and have a creatively distinct, sometimes illogical rationale. I dare to fail, to forge my own opportunities and, most importantly, to pursue my dreams and aspirations. Continue reading.

Tford14, Class of 2018
University of Virginia (Charlottesville, VA)
Mailboxes. Just about every house has one. And every neighborhood has houses. My neighborhood has plenty of houses, plenty of mailboxes. There's a lot of things to like about a nice mailbox - the little red flag saluting the freedom to communicate; the air of suspense when you run down the driveway, open the little door and rifle through its contents to find your name printed on that one special envelope. Read full essay.
Kmace, Class of 2017
University of Vermont (Burlington, VT)
During my freshman year of high school, I faced some unexpected challenges that impacted my life in more ways than I thought possible. It began on the third day of school when I broke my right ankle in gym class. The doctor notified me that surgery was necessary to heal the bone. I never thought I would have surgery at that age in my life. View profile.
Found these college essay intros helpful? Create an account and access 60,000+ successful college application files uploaded by college students (they get paid when you view them). AdmitSee is a community of students helping students. Our goal is to bring much-needed transparency to higher education.