Is Emory University on your college list? If it isn't, consider these 10 fun facts about the school – they might help you get a better sense of the school culture and student body traditions! If it makes it onto you list, familiarize yourself with these short answer prompts specific to Emory.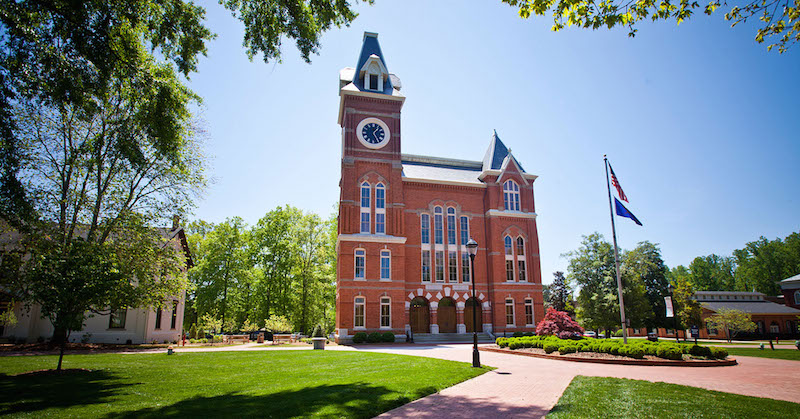 Located in Georgia, Emory University is one of the best universities in the South. Emory stands out from other private research universities because they offer underclassmen two unique learning environments students have a choice of applying to.
Prospective students can apply to join either the Emory College of Arts and Sciences or Oxford College for their freshman and sophomore year. Emory College of Arts and Sciences is the university's main campus in Atlanta, GA. With an undergraduate enrollment of 5,400 students, the College of Arts and Sciences give students the opportunity to engage in a liberal arts style curriculum and take advantage of research opportunities.
On the other hand, Oxford College has a much smaller campus with approximately 950 students. Oxford College is dedicated to foster freshmen and sophomores potential in a small-campus setting, giving them early leadership opportunities and personalized mentoring with a smaller student-faculty ratio.
Students on both campus will all eventually be on the Atlanta campus for their junior and senior year, where they can complete their degrees in one of Emory's undergraduate colleges: Emory College of Arts and Sciences, the Nell Hodgson Woodruff School of Nursing, or the Goizueta Business School.
On the Common Application, you'll be asked if you wish to be considered for only one of the colleges or if you're open to attend both. If you're applying to both colleges, you can also have different admission plans. For example, you can apply early decision to Oxford College and apply regular decision to the Emory College of Arts & Sciences.
In addition to the personal statement, Emory's application requires students to submit two additional short answer responses. There are 4 short answer prompts to choose from. Each response should be no more than 150 words.
Essay Prompt #1
What is your favorite fiction or non-fiction work (film, book, TV show, album, poem, or play)? Why?
TIP: "Do I have to choose something that makes me seem intellectual? Or do I go with something I watch all the time like Pretty Little Liars?" Are you asking these same questions? Many students tend to avoid this question because they find it difficult to choose a work to talk about. Unfortunately, the answer isn't exactly straightforward: choose your favorite work.
The key of this essay prompt is not necessarily what you enjoy, but why you enjoy it. What makes it your all-time favorite? It can be Jane Austen's writing, or it can be Christopher Nolan's directing. Regardless of what you choose as your favorite work, make it clear that you're aware of what qualities draw you to the piece.
Essay Prompt #2
What motivates you to learn?
TIP: Learning can happen anywhere, anytime and from anyone. You're not confined to write about why you're interested in a class or studying a specific major. The answer may not be readily apparent to you since you've been required to go to a classroom to "learn" everyday for the past 12 years. Here are some questions to ask yourself to help brainstorm for this essay prompt:
What's the last book you read? Why?
When's the last time you did something different? How did it make you feel?
Have you shared different opinions with someone recently? How did that conversation go?
What did you last google?
The answer can come from a feeling you get every time you learn something new. It can be pursuit of something greater. Find what makes you tick!
Essay Prompt #3
What will you miss the most about your current community when you leave for college?
TIP: It almost seems like they are asking what you'll miss most about home! You can certainly write about, but you can also take a step back and think about how your community has helped shape who you've become today. How have your routines, the people you've met made a difference? Who will you still be in touch with? Any projects in progress you would still follow?
The key here is to write about how your community made an impact on you, and in return, how you also made a contribution to your community.
Essay Prompt #4
In the age of social media, what does engaging with integrity look like for you?
TIP: Don't rush to any judgments about social media. There is definitely a side to social media that allows individuals to put up a front, a life they want people to think they live. On the other extreme, social media has also given people the opportunity to share their daily life more honestly and more directly.
Think about what integrity means to you. How do you practice it? How does it relate to how you use social media?
——
Interested in reading successful essay examples that got students accepted into Emory University? Unlock all of them in one go with our curated package.

Our premium plans offer different level of profile access and data insights that can help you get into your dream school. Unlock any of our packages or search our undergraduate profile database to find specific profiles that can help you make an informed choice about where to apply!