College applications have been submitted, but the journey has just begun. We've offered a $5,000 scholarship every semester to one student that best answers the question: "What's most frustrating about applying to college?"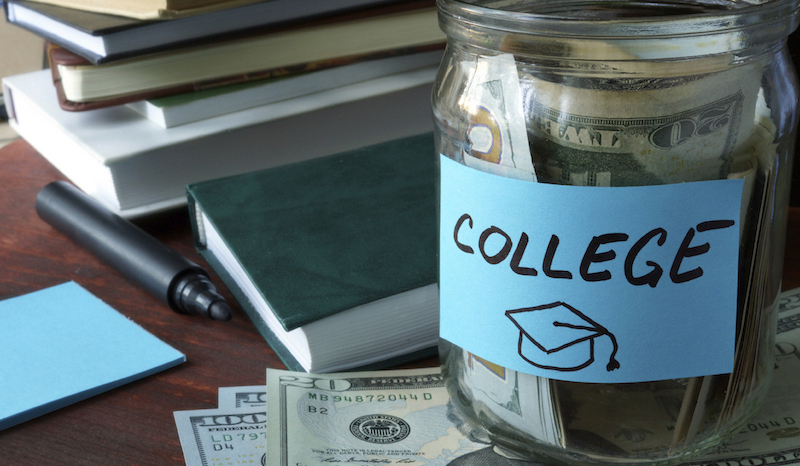 There's no right or wrong answer. The college application is such a personal, overwhelming process, and we appreciated and took everyone's response into consideration. High school and college students responses range from logistical difficulties of applying to colleges to the emotional pressure of being judged by a piece of paper. In fact, we've analyzed the submitted responses to see how high school and college in general feel about the application process. Out of 56,590 applications, we are extremely excited to finally share this year's winner.
Fall Semester Winner - Kayla J. from Marietta, GA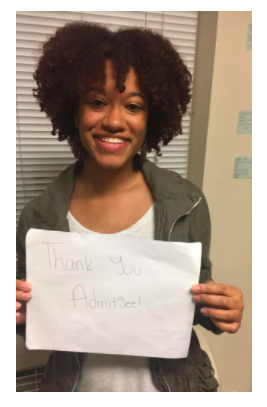 "I could feel the cold stinging my eyes as I hunched over the dragon gliding through the air. Did that catch your attention? Was that engaging enough? Does it make you want to read more? The most frustrating thing about applying to college are the essays. Knowing that that essay will either contribute to your acceptance or be tossed in the trash along with the rest of your application. That is what makes it so frustrating, because you have to live knowing you put your all into something that may not even be worth it."
Kayla's entry really hits the core of many applicants' frustrations. Even 2 years after submitting her applications, she can still relate and vividly remember the feeling of applying to college. As a sophomore at North Carolina A&T State University, Kayla is using her scholarship to pursue a major in International Studies.
Here are a few entries from our top 10 finalists:
Like most, Aditi S. from Cincinnati, OH, struggled with writing a personal essay that she felt admission officers would find interesting:
"Uncertainty.
We spend our entire childhoods trying to make our parents happy and doing things that our peers and teachers expect of us. Every aspect is laid out and dictated clearly - how to fit in.
Then come college applications, and with them appear countless expectations from every corner of our lives.
What kind of essay will get me into my dream college? Will the admissions office think I'm too boring? Do I sound smart enough?
The combination of uninformed high school counselors and false stereotypes about college and applications is daunting.
The epitome of wanting to fit in and belong."
The application process is time of reflection. Summer P. from Irvine shared how the process helped her find her own identity:
"College application season is a time filled with insecurity. Every word deliberately typed on the keyboard onto an untitled document that will potentially become a supplemental essay, personal statement, or brag sheet determines the kind of letter or email declaring either acceptance to or rejection from the school. It is a time when you feel like no senior high school student can be trusted with something as confidential as your personal statement theme and a time when fights arise from who received the best letter of recommendation from their teacher. Most of all, college application expedited my self-identification process."
For those who have just submitted their applications, you'll agree with Zariah D. from VA that waiting is truly the most frustrating part:
"It's not the mammoth amounts of energy put into research, baggy eyed coffee riddled late nights, school visits, and keyboard clicks, that results in frustration although it's fatiguing and stressful. Rather it's the unknown that follows all the hard work. Once everything is submitted, you pat yourself on the back and dip into the realm of hope and waiting. The frustration is found in the deep breaths as the future looms over your shoulder, in the empty mailbox, and finally in those crossed fingered moments before you finally receive the answer as to which path you will follow."
Of all the scholarship submissions we received this fall semester, the biggest source of frustration is money. While many others submitted entries regarding financial concerns, Paulina K.'s submission particular struck a chord with us:
"The most frustrating thing about applying to college is that I am not eligible for need based scholarships because of my household income, but scholarships don't take into account the financial stress of a family member with a disability. My sister Alice suffers from epilepsy and behavioral issues that take a huge toll on my family both mentally and financially, but she has taught us all how to be resilient and happy in even the hardest moments. Numbers don't tell the full story of a complicated family and I imagine there are more students struggling just like me."
Thank you to everyone who submitted a scholarship application. If you've since been accepted to college, make sure you update your AdmitSee college profile with your essays and your application experience. If you have advice about applying to other scholarships, share them in your profile! You'll get paid every time someone unlocks your profile or for mentoring an applicant. On AdmitSee, we pay it forward!