Located in Washington, D.C., Georgetown University has one of the most beautiful college campuses, and any student lucky to get accepted will be happy to call it home for 4 years. But, there's more to Georgetown than its gorgeous architecture. Here what these Hoyas have to say about the opportunities D.C. has to offer and was campus culture is like: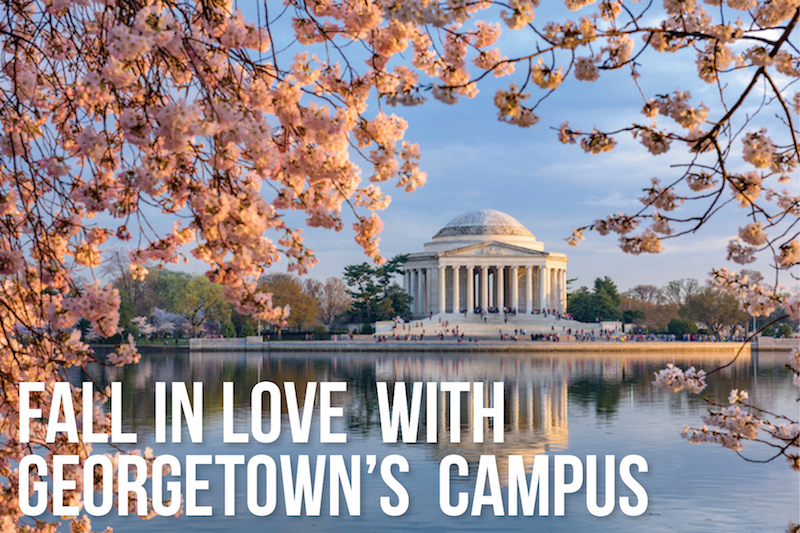 Georgetown '20
Georgetown's location is almost perfect. Its in DC, which has so many things to do and a bunch of unique internship opportunities (especially for people into politics). Even though there is access to a city, I like that Georgetown has its own campus that isn't in the middle of downtown, because you still get the traditional college campus feel. The surrounding neighborhood of Georgetown is also really nice and cute with a lot of nice townhouses, shopping, etc. The one thing I would change is there is no metro stop in the neighborhood so it takes longer than it should to get into DC! (There is a shuttle though). What I like about the culture of Georgetown is that everyone is really involved on campus, especially in community service activities, there's no Greek life so it is more inclusive (except it is really hard to get into some clubs), and there are so many different religious and political views on campus that I felt that it would push me out of my comfort zone.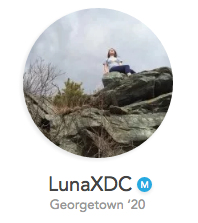 Georgetown '20
Oh lord I could go on forever. I like that Georgetown isn't cliquey or super elitist, I like that most of the students are involved in service, and I LOVE that instead of Greek life, clubs are the social scene. Plus, what is there not to love about DC?!?! If you want to see Georgetown like I see it, go visit—but visiting can always be tricky. Your perception of any school can and will be altered by irrelevant things like the weather, how you're feeling that day, and your tour guide. If you really like a school by what you've discovered online or via an admission's officer's visit to your high school, but the tour doesn't go well, consider applying anyways.
Georgetown '18
DC is an absolutely amazing place to live! The jobs and internships are one part, but there's also the diversity and culture that makes this town a perfect environment for learning and applying education to "real life." At Georgetown, I've had both really interesting and incredibly boring professors, but the level of intelligence and passion from everyone I've met is something I can really appreciate.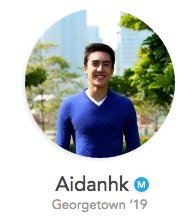 Georgetown '19
Georgetown is in DC. I mean if you're looking to work on the hill or in foreign service, there is no better place to be. There are tons of internships and jobs available to students in DC too. DC isn't too big a city like New York, but also isn't so small that the town revolves around the university- a good middle ground. The culture is considered preppy but some, but overall the student body tends to keep up appearances and put effort into looking their best.
Georgetown '18
It's in DC. There's so much to do, both in Georgetown and around the city. Georgetown shops are pretty expensive, but there's some great places to eat, and walking to the Waterfront is a great way to relax for an hour or two. We're unfortunately a bit isolated due to the public transit system, but in a way it's nice—you get a small, quaint feel around campus but have relatively easy access to Capital Hill, the suburbs, and most neighborhoods. I also really love going to a Jesuit school—I thought that a religious institution would be a downer, but my chaplain is an amazing friend, Jesuit values lead to some thought-provoking dialogues, and there's something charming about seeing a priest whiz by on a golf cart (disclaimer: this doesn't happen as often as it should).
Are you looking to apply to Georgetown? Choosing where to go to college is an incredibly important decision. Make an informed choice by talking to current students on our mentorship platform. Access 60,000+ successful college application files uploaded by college students (they get paid when you view them). AdmitSee is a community of students helping students. Our goal is to bring much-needed transparency to higher education.