Georgetown University may be well known for its School of Foreign Service, but the university also has 3 other colleges that are equally respectable.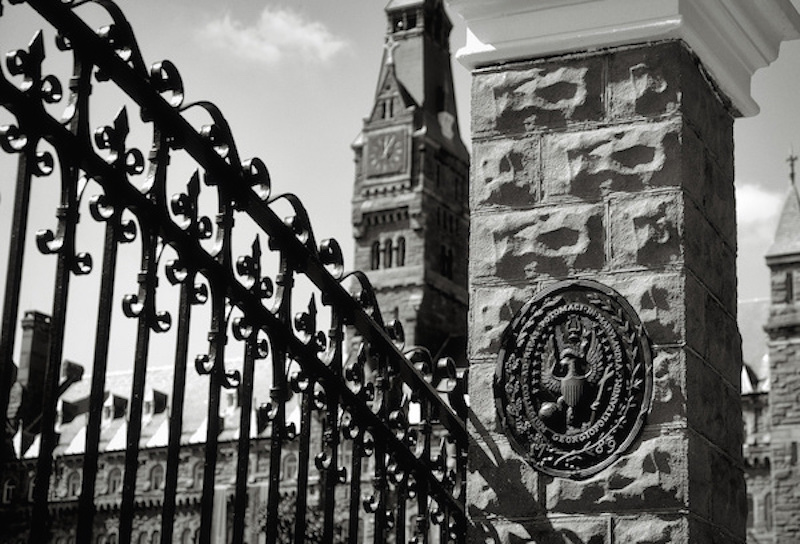 Along with the School of Foreign Service, Georgetown also has the School of Nursing & Health Studies, the School of Business and of course, the Georgetown College. All prospective students have to submit a personal statement, a short essay and a supplemental essay specific to the school they are applying to.
All Applicants
Each applicant also has to submit short essay on the following prompt: "Discuss the significance to you of the school or summer activity in which you have been most involved."
Georgetown College
"Please relate your interest in studying at Georgetown University to your goals. How do these thoughts relate to your chosen course of study? (If you are applying to major in the FLL or in a Science, please specifically address those interests.)"
School of Nursing & Health Studies
"Describe the factors that have influenced your interest in studying health care. Please specifically address your intended major (Global Health, Health Care Management & Policy, Human Science, or Nursing)."
School of Foreign Service
"Briefly discuss a current global issue, indicating why you consider it important and what you suggest should be done to deal with it."
School of Business
"The McDonough School of Business is a national and global leader in providing graduates with essential ethical, analytical, financial and global perspectives. Please discuss your motivations for studying business at Georgetown."

For those of you interested in applying to Georgetown, remember the application is only available through the university's platform. Read the full application files of current Georgetown students and find out what it means to be a Hoya! Unlock all of 5 student profiles in one go with our curated package!
Our premium plans offer different level of profile access and data insights that can help you get into your dream school. Unlock any of our packages or search our undergraduate profile database to find specific profiles that can help you make an informed choice about where to apply!
Source: Georgetown