Choosing to study abroad is an exciting opportunity. Traditionally, students will go abroad for a semester in a different university of their choosing. This process becomes a little difficult because you have to make sure that the courses you are taking at the university abroad has credits that will transfer back over to your home university. At NYU, there is no need to worry about this.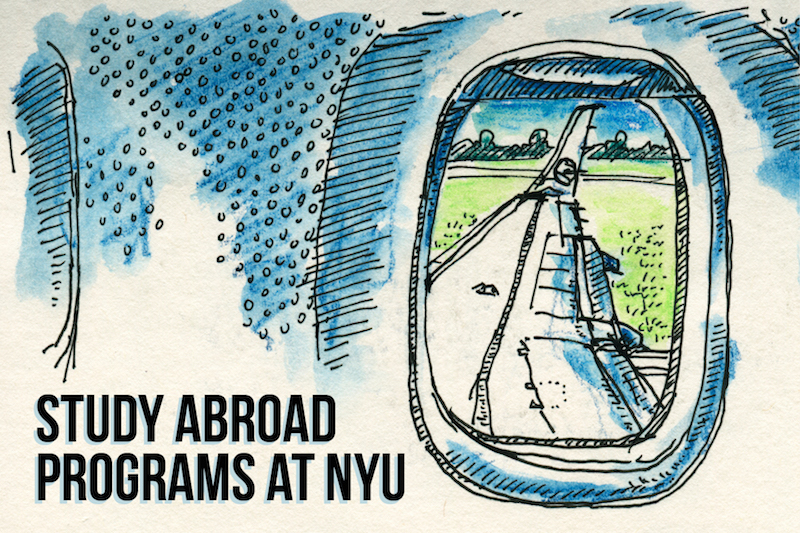 NYU has fourteen global campuses (including the New York City campus) on six continents*. There is no need to double check that your courses satisfy any credit requirement because it is still a part of the university network. The Global Studies Office helps the students get their necessary travel documents so there is constantly someone helping you arrive safely and securely.
There are also several other programs other than the typical semester away. For instance, this past summer I went to a month long writing program at the NYU Florence campus. It was incredibly beautiful and I made some great friends. I was unable to go to NYU Florence for the whole semester because it didn't offer enough courses relevant to my major, but I desperately wanted to go to Italy. There are other short-term programs for spring break, January, and summer. They have programs for the arts, writing, fashion, science, and more. While I am still doing a semester abroad later in my time at NYU, this short-term opportunity was a great way to focus on a specialized study.
Some students can even apply to start directly at a global campus. In the Global Liberal Studies program of NYU, a student spends their freshman year abroad at one of NYU's global campuses. It is also possible to NYU Shanghai or NYU Abu Dhabi for all four years of your college experience. Both of those full time global campuses are English-instructed courses, but in a very unique a globalized setting.
No other school offers this wide and established variety of structures when it comes to study abroad opportunities. Travel is greatly encouraged at this university, and if you seek it out, you will find a program that is perfect for you.
*Here's a list of NYU's Global Campuses:
Abu Dhabi, UAE
Accra, Ghana
Berlin, Germany
Buenos Aires, Argentina
Florence, Italy
London, England
Madrid, Spain
Paris, France
Prague, Czech Republic
Shanghai, China
Sydney, Australia
Tel Aviv, Israel
Washington D.C., USA
Interested in New York University? It's important to meet one-on-one with a student who shares your interests so that you can get a feel for each school is like for someone like you. If you use the promo code 'SAMANTHA606' you'll get 20% off your tour!