Half way into the summer, we've asked college-bound students to reflect on their senior year, and the college application process as a whole. This student submitted piece describes how what she once felt was a tedious, painful process is the means of anxiety-induced growth.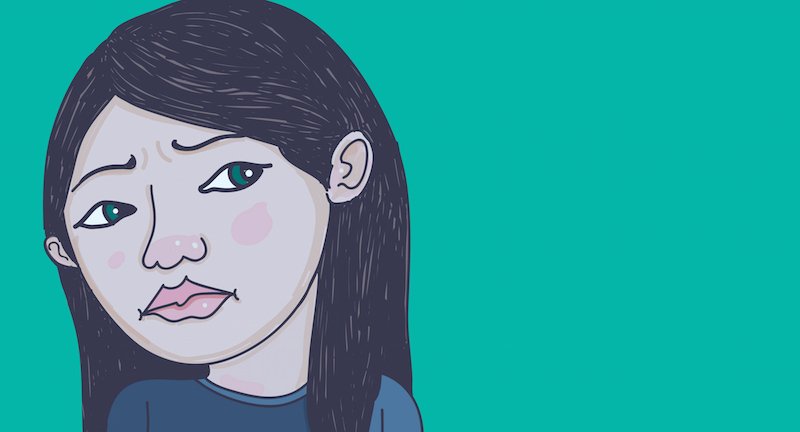 There is an inexplicable feeling of incessantly unnecessary anxiety when applying to colleges and universities. Each applicant feels it; that worry in regards to where or when young-adulthood will finally become a reality can creep itself into any situation. Not many students can put their finger on it, but this anxiety most oftentimes develops because of the idea of saying goodbye.
This sort of experience has students begging the question: why are we asked to make such an important decision with an expected level of certainty that we're unsure even exists?
After going through the application process, I'd like to believe that this decision is not only our entrance into the world of adulthood, but also marks a much-needed exit from the world of teenage worries and childish problems.
I am by no means saying that a student's worries and problems magically go away once their feet make first physical contact with their college campus; if anything, anxieties develop over particular issues that may have never been perceived as a major need. Trust me, you'll freak out about how much laundry detergent to put in each load or even how long an Easy Mac should really be placed inside a microwave.
However, as any high school senior who has already decided on their collegiate plans could attest, this unnecessary anxiety diminishes once he or she is fully committed to a campus they believe will help develop them into the person they wish to be. Over time, allowing oneself to accept high school as a completed challenge in the life of the growing student, while also forging a belief that college represents an invitation of greater challenges that will amount to greater achievement becomes easier.
Growth is necessary, but it is usually always subtle; as such an abstract idea to begin with, growth is usually defined as something that can be visually tracked. In my experience, growth is a function that shifts conception into execution. Maturation allows students to grow as people beyond what they think is possible before it actually happens. Tracking self growth has become an especially weird hobby of mine, but I'd like to believe that it's me simply strengthening functions that I will be able to carry with me for the rest of my life.
Figuring out which campus is a perfect fit for you is a tough decision; the anxious feeling high school seniors have is oftentimes fleeting, but the outcomes of it are everlasting. As many college students will agree, this feeling will fade away as soon as freshmen orientation begins. It is the experience of this anxiety, though, that helps welcome students into their newly found adulthood.
So don't panic fellow young-adults, your future is around the corner, and has been for quite some time.
You're prepared for it.