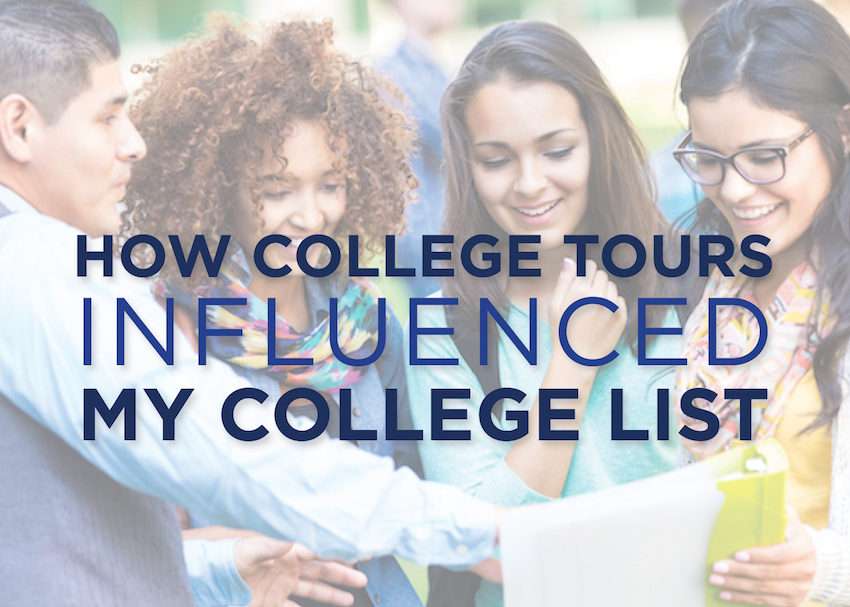 There are hundreds of colleges around the country, ranging from small liberal art schools to big, research-heavy state schools. So, how do you know which one is the one for you? Take it from our College Admits who have already been through the process: it's not always easy. They share their college visit experiences and how that impacted where they applied.
1155408121152890FB (South Carolina '19): I applied to 11 schools, which is out of the norm. I had no idea where I wanted to go location wise. I chose to apply to schools all over the country. I took virtual tours online to learn if the school would be right for me. If I loved the virtual tour my parents would take me to an official visit. Visiting the campus is the best way to tell. When you step on campus you will know if the school is for you or not.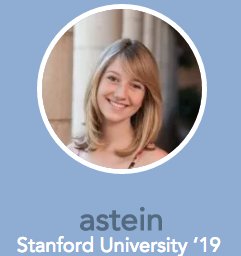 astein (Stanford '10): Before senior year, I was set on moving across the country for college. But after touring schools on the East coast and in California, I realized how amazing California is. I ended up only applying to schools in my state for many reasons: weather, proximity to Silicon Valley for a few of them, perfect distance from home (not too far, not too close except for UCSD), and the cooperative attitude I found more in California schools than the ones on the East coast. I made sure to apply to two or three safeties, three or four match schools, and two reach schools. If I had not gotten into Stanford, I would've applied to Harvard and Yale. But I knew that if I got into either of those, I would choose Stanford because the cost would be the same.
f.light (Stanford '18): I spent way too much time agonizing about where to apply, and took a disastrous tour of some New England schools, the result of which was that I didn't end up applying to any of the schools I toured, and none of the schools I applied to were ones I'd toured. The way I did it—browsing websites for hours and talking to every college representative I met—probably isn't the best way to go about it. What ended up being most helpful to me was probably looking at schools with mean SAT scores similar to mine, and looking at schools with good programs in the academic fields that interested me. Not getting your heart set on something that's outside your SAT range is important. Beyond that, one really important thing for me was location. I like getting outside and having open, quiet spaces around where I live, and that I believe ended up being a huge motivator for why I chose the expansive, Western landscape of Stanford over the cityscape of New Haven.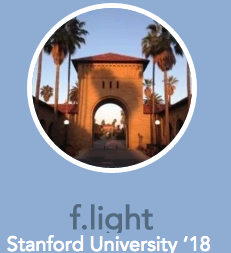 Deciding on a category of schools is a big decision that's not emphasized enough, I think. For a long time I was thinking to apply in the range of small liberal arts colleges—Amherst, Williams, Swarthmore, etc.—but at the last minute changed my mind to top research universities because I felt that I would be around more and better minds at places like Stanford, and because my high school experience was pretty close to the kind of liberal arts education I'd get at those small colleges. So I guess I'd concentrate on deciding what category of schools you're looking for—do you want what LACs will give you, or do you want the big research university experience and prestige? Why do you want what you think you want? Et cetera. I'd take that decision most seriously, and after that, I think between your SAT scores and just the feel of each school when you visit (if you're admitted), things should just spell themselves out all right.
IsaacHaze (Carleton '19): My first college trip was to Pennsylvania, where I toured Haverford, Swarthmore, and Penn to get a sense of the optimal size and location of a college. I found the former two superior for several reasons: no grad students, more student-professor interaction, better social life (you can actually find people you know in the dining hall when sitting down for a meal). I then formed a list of small liberal arts colleges to consider, cut every school that didn't have indoor climbing on campus, and applied.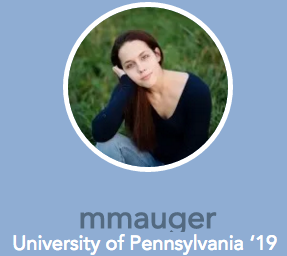 mmauger (UPenn '19): I chose a wide range of schools for my applications. I applied to twelve schools. Four of them were safety schools, and the rest were mid-range to reach schools. The safety schools were ones that I liked and were basically a security blanket. I wanted to know I would go somewhere. I chose the mid-range/reach schools based on a number of different things: the size, the research opportunities, how I felt during my campus visit, etc. I did not apply to any schools I did not like. Always apply to a couple safety schools that you like because there is always a reason for a school to reject you, even your mid-range schools. For this reason, it's important to have a back-up plan, but it is also just as important for you to be happy so pick a back-up plan that feels right. But do not be afraid to test your limits because there is also always a reason for a school to accept you.
Whether you're just starting your search or you're looking for help applying, it's never too early to make the college application process easier. Search to find students like you or contact a mentor for help with the admissions process so you can narrow down your choices and get a head start.