It's the factor in choosing a college that no one likes to talk about: the sticker price. How should the price of your dream education play into your decision? Sabrina, a current student at USC, shared her advice for getting the best bang for your buck and making your dream school as affordable as possible.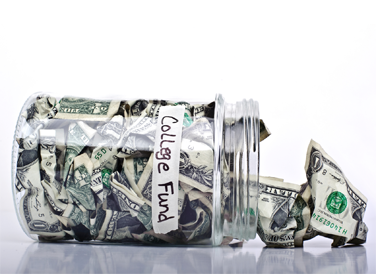 The cost of different universities definitely affected my decision of where to go, as it does for many college applicants. My school, the University of Southern California, has a very high sticker price, and I would definitely not have been able to attend without receiving a substantial amount of financial aid. I applied fairly early - before December 1st - to be considered for a merit-based scholarship. There are two tiers to merit scholarship allocation at USC: first, you must apply before this special early deadline, and second, you are invited to come to campus and have an on-campus interview.
I was lucky enough to make it through both rounds of cuts and received a half-tuition merit scholarship, which factored enormously into my decision to come to USC. Without that money, I would definitely have gone to a cheaper school: either my flagship state school, or one of the several other private universities I was admitted to, which also gave me financial aid. All of these schools are quality universities, and I don't doubt that I would have received a quality education at any of them. But when all the offers were in, there was hardly a choice: USC was my favorite school that I applied to and I was set on going. Even though some other schools did give me a bit more money, I was still able to come to USC, because of the large scholarship I received.
I will say, however, that dealing with the financial aid office is not always smooth sailing. I also received a grant and took out several loans to cover the rest of tuition costs, and on more than one occasion I've had to go in for an appointment to discuss logistics of the process. Situations like that have made dealing with financial aid officers, and doing all the monetary calculations to make sure everything is as it should be, somewhat difficult at times. But it's certainly worth it, as it has allowed me to come to my dream school. I definitely advise applicants to apply for financial aid even if they think they're unlikely to get it—you never know—and to appeal the package they receive if they believe their circumstances warrant receiving more aid. It can't hurt, and just might help!