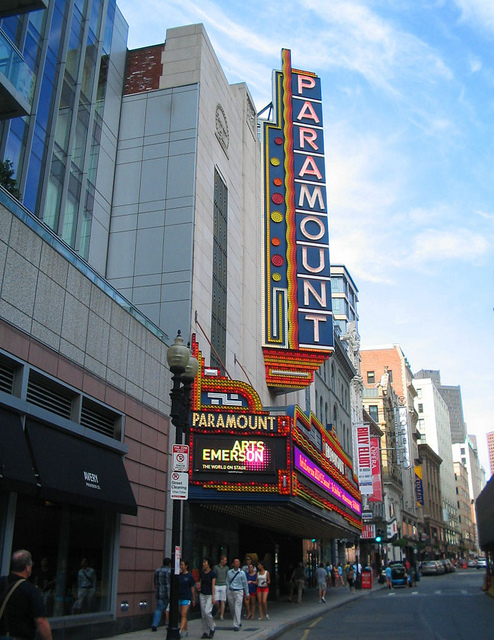 Not all college courses are challenging for every student. Many schools, like Emerson College, have a rigorous Honors Program that you can apply into. For cstubbe2794, Emerson '16, the Honors Program was the right direction. Here, she explains what the process and experience were like.
Many colleges and universities have honors programs for the students who have worked and performed at a higher caliber than the others. Some honors programs offer scholarships and others are simply there in name. Regardless, they all have certain expectations—a GPA you must maintain, classes you have to take and get certain grades in, etc.
Emerson College is no exception to this. What makes Emerson's Honors Program worth it, besides just the title, is the half tuition scholarship they give you if you are accepted into the program. To apply, I had to write an extra essay and turn in a graded example of my writing, like an essay with the teacher's marks on it. Today, all you have to do is write the extra essay, a change from when I applied.

To stay in the Honors Program, you have to have at least a B plus in all of your classes at Emerson and at least a B in your Honors class. However, as long as your GPA averages to three B pluses and a B, you will not be asked to leave the Honors Program. Sophomore year, I received a B minus in my Honors class, but an A minus in everything else, keeping me in the program. Also, don't worry if you don't reach that minimum. Before kicking you out, Emerson puts you on probation for the following semester, allowing you to try to improve your grades. If you do so, you stay in the Honors Program.
Being in the Honors Program means having to take the Honors classes, which may or may not have anything to do with your major. As a writing major, the Honors classes do tend to coincide with the classes I need to take, but film and theater majors have to deal with having one class each semester taken away because of the Honors requirement. Freshmen year is difficult in particular because, during the second semester, you have to take two classes for Honors. One of them is a literature class, and one of them is a writing workshop in which everyone works on a 25-page mini-thesis due at the end of the year. The 25-page paper is a precursor to the 50-page Honors thesis you have to write senior year. It is hard but it prepares you early.

Sophomore year, you have to take your science and philosophy requirements—an evolution class and an evolutionary theory class. Because Emerson is such an arts-focused school, the classes are challenging for people who are not science-minded. This is usually where the students start to lose their interest in the Honors Program. But that scholarship is too good to pass up, so I encourage you to work through it. Junior year is a bit easier, because instead of an Honors class, you only have to take one interdisciplinary class. At the end of sophomore year, you're given a choice in which ones you can take, and most of them are pretty entertaining. I absolutely loved my Arab Uprisings class and will be requesting that teacher to help me work on my thesis.
Senior year is thesis year, so you assign yourself to a teacher and you have to find the time to work on the thesis on your own. It is a difficult year, but it is what you have been preparing for over the past three years. All in all, I would say the Honors Program has helped me by making my college experience challenging and pushing me to do better.