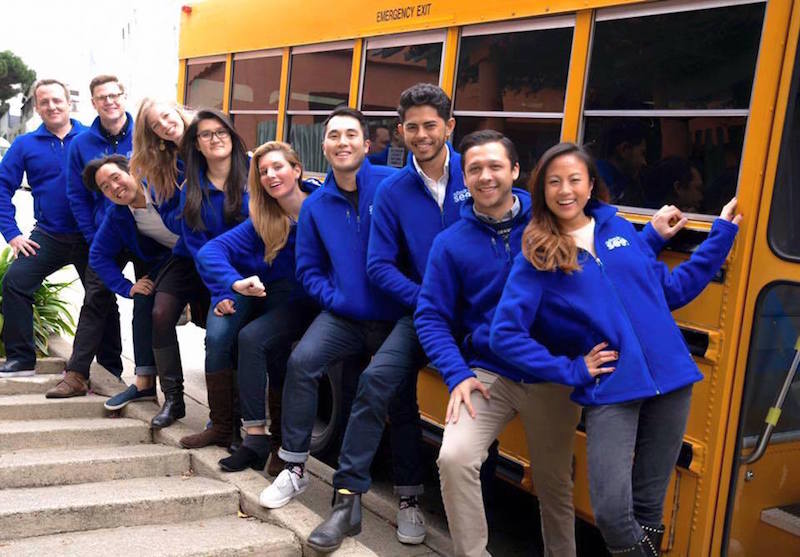 It's that time of year! That's right, the time of year nobody at the office even cares about except for the two people that went to top basketball schools - one of which didn't make the tournament, and the other isn't even a Final Four pick for the alleged "I bleed Duke blue" supporter. This year, we are each putting in $15 and winner takes all (a few of us have been eyeing the Steph Curry jersey). How else do we create buy-in, right?
Anyway, brackets are filled, stakes are high and games are starting. Let's dive right into it.
Introducing, the AdmitSee 2016 NCAA Brackets Overview:
Lydia "Lids" Fayal's knowledge on sports is as extensive as her familiarity on Fermet's Last Theorem - close to none. As such, her bracket consists of diversified influence from "which school is preppiest," her boyfriend's also-close-to-none-knowledge on basketball, and fortune cookies from the Chinese restaurant down the street. Lids has UVA beating Villanova in the finals.
Jamil "Silent Killa J" Al-Ghosein is an out-of-the-box thinker. Most people use a combination of season performance, playing style, team dynamics, coaching and intuition to map out their brackets, but Killa J uses none of that. He placed the mascots in an hypothetical cage match to the death and see who came out alive. He has UConn beating Pitt, and has UVA, UNC and Kansas out on first round.
Thank you to the office comedians and their hilarious brackets, now let's take a look at the real contenders:
While most people may treat brackets as a leisurely activity, Drew "The Big D" Evans is all about "business before pleasure" - and brackets are pure business. Thus, he put aside his Michigan roots and has UNC beating Kansas in the finals with an all-around solid bracket.
Similarly, Steph "Shyumai" Shyu bleeds blue and is religiously faithful to Duke. But she knows better. In spite of clutching onto a sliver of hope for a repeat championship, she knows that Duke doesn't stand a chance this year. Shyumai has Michigan State beating Oklahoma in the finals - realistic, but, for some reason, has Duke making it all the way to the quarter finals.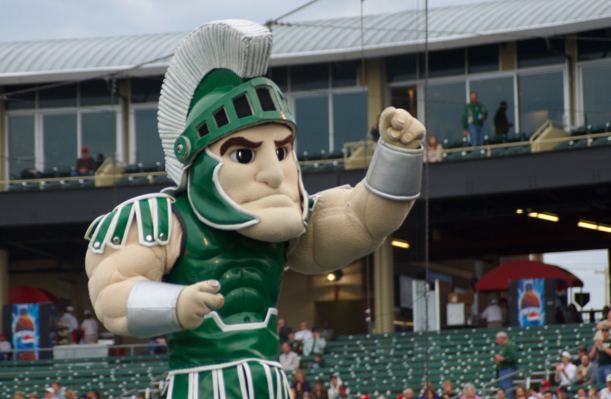 Allan "Mad Vibez" Buntoengsuk also has Michigan State beating Oklahoma in the finals. Honestly, he probably copied Steph's brackets. His sole focus this month is on "designing dope sh*t."
Frances "Black Soul" Wong is a Georgetown alum and extremely bitter about the Hoyas not making it this year. Going against her upbringing of being righteous, building karma and paying it forward (she's the do-gooder behind AdmitSee despite her nickname), her bracket is based strictly on a "payback for Georgetown" model. She has Michigan State beating Kansas for the win.
Oakley "Lion Child" Purchase had zero interest in brackets, but as soon as he learned there was money involved, he became a bracketology and statistical analysis expert within a matter of minutes. Backed by Excel sheets and Conor McGregor motivational quotes, Lion Child's prediction also has Michigan State beating Kansas on April 4th.
Ed "Eazy-E" Ong is undoubtedly the biggest trash talker on and off the courts. He's gone on record multiple times that he's never lost a NCAA bracket pool. Will he finally succumb to his first loss this time around or achieve that fictional win he keeps talking about? We'll find out. He also predicts Michigan State prevailing over Kansas in the finals.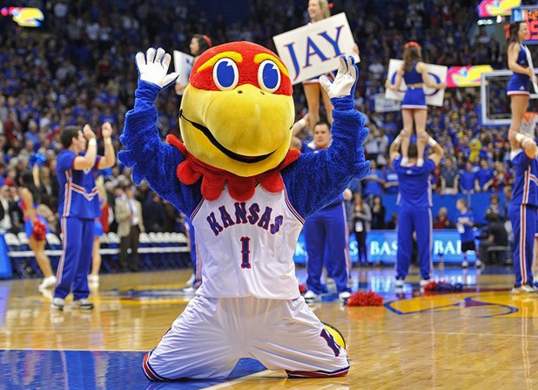 Ryan "Yarn" Kwok has Kansas beating UVA in the finals. He's going to win. He should take everyone's money right now. Save the trouble of speculation. Is it obvious I'm writing about myself in third-person?
Jerry "Jer Bear" Huyghe looks human but is actually a calculated and high-functioning warlock. His methods are unconventional to the untrained eye but has constantly proven to be of success (read: proprietary algorithm). Jer Bear foretells Kansas beating UNC in the finals.
Julia "Fairy Potion" Marsh didn't create a bracket, but created the biggest upset already by not joining the pool. WHY JULIA, WHY!!!!!!!
And finally, President Obama has Kansas beating UNC. President Obama if you're reading this, please join our pool, that would be super cool. By the way, I already spotted your buy-in. Don't even trip, it's on me.
That's all, folks! If you want more March Madness, check out our very own college traditions bracket. Keep an eye out for power rankings next week!