College essays required for top colleges and Ivy League schools are often known for their unusual, creative essay prompts.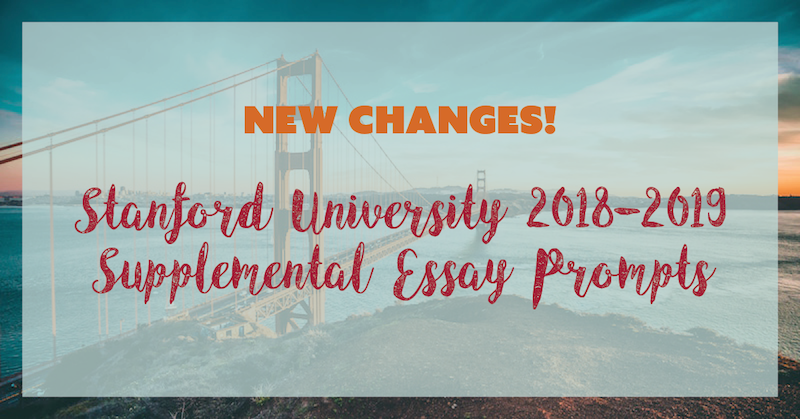 Stanford University is changing its set of essay prompts with an eye on making them more accessible for the Class of 2022. The university has rephrased a few long-standing prompts, discarded a couple, and added a few new ones. The format will remain the same with Short Questions limiting the applicant to 50 words and Short Essays between 100 and 250 words.
Stanford University Short Questions
Remember, you only have a 50 word limit, so get to the point. Most of these questions are quite straightforward and require you to give a straight answer. Of course, there are ways for you to try and incorporate who you are and highlight specific qualities about yourself. We are here to help you with that.
Of the short questions, four of the question prompts remain the same, one is rephrased and two new ones were added:
[NO CHANGE] Stanford Short Question 1: What is the most significant challenge that society faces today?
TIP: Your answer is extremely important, but so is your reasoning. Explain why you think that's the most significant challenge, and in doing so you'll show off your thought process. You can even consider answering this prompt by tying it to an extracurricular activity or cause that you've worked on and demonstrated leadership in.
[NO CHANGE] Stanford Short Question 2: How did you spend your last two summers?
TIP: This is a straightforward essay prompt. Answer it accordingly. However, we'd recommend including a standout anecdote that illustrates a lesser known aspect of your personality. Again, you can provide a short reasoning as to why you chose to spend the last two summers the way you did. To learn more? To experience different things? To make money? Let them know what motivates you.
[NO CHANGE] Stanford Short Question 3: What historical moment or event do you wish you could have witnessed?
TIP: If you have a particular penchant for history, this is your time to shine. If not, consider older mentors in your life. What are historical events that have occurred in their lifetime?
[NO CHANGE] Stanford Short Question 4: What five words best describe you?
TIP: Don't overthink this one. The only thing to look out for is not choosing too many synonyms. You only have 5 words so vary them! Ask your friends, teachers, coach, family and see if they give you different words that you didn't even think of!
[REPHRASED] Stanford Short Question 5: "When the choice is yours, what do you read, listen to, or watch?"
TIP: This short question prompt used to be "Name your favorite books, authors, films, and/or artists." The broader wording of this prompt now allows applicants to move beyond what could be interpreted as more traditional forms of literature and the arts. Instead of choosing your favorite book or film, you now have the freedom to discuss your consumption of any form of media. Don't worry about impressing the admissions committee with an answer that makes you seem super intellectual. Be honest. Make it unique by sharing your singular perspective about the content you prefer.
[ADDED] Stanford Short Question 6: Name one thing you are looking forward to experiencing at Stanford.
TIP: This is your chance to wax poetic about what draws you to Stanford. Whether it's the student orgs or campus culture, talk about it here. Feel free to refer to student traditions in our 10 Fun Facts series to tackle this question. You can also look through our Admit Advice to read about what current Stanford students say about their school.
[ADDED] Stanford Short Question 7: Imagine you had an extra hour in the day — how would you spend that time?
TIP: You may not have had a chance to discuss a hidden passion or interest you haven't yet explored and so it doesn't appear on your activities lists. Explore that here. You may even want to answer this question last after you're done with all your personal statement and supplemental essays. Once you have everything else done, you'll be able to look at your application and see what qualities about yourself is missing.
The Stanford Short Questions removed from the Essay Prompts:
✗ "What were your favorite events (e.g., performances, exhibits, competitions, conferences, etc.) in recent years?"
✗ "What newspapers, magazines, and/or websites do you enjoy?"
Some counselors theorize that the new additions will convey to applicants that Stanford values the free time of its students and wants its students to consider and pursue interests and activities that speak to them.
---
Stanford University Supplemental Essay Questions
There will still be three (3) short essay questions you'll need to respond to for the Stanford University 2018-2019 application. Two remain unchanged and one has been rephrased. There is a 100-word minimum and a 250-word maximum for each essay.
Stanford Supplemental Essay Prompt 1
The Stanford community is deeply curious and driven to learn in and out of the classroom. Reflect on an idea or experience that makes you genuinely excited about learning.
NO CHANGES: This used to be the famous Stanford "intellectual vitality" essay prompt that was removed last year. Experts believe the change will help students think beyond the classroom to also consider subjects and interests they want to explore in a non-academic capacity.
TIP: This is where you traditionally talk about why you want to study what you want to study at Stanford. Or, take a different approach with this new phrasing to discuss the aspects about your life that drive you to ask questions.
ESSAY EXAMPLE: This essay example is from the most recent Class of 2022 - the only application cycle so far that has been asked this new essay prompt. As you'll see in this example, applicants are responding with more than what they want to major in, or what they are learning in the classroom. They have the option of taking it further and exploring issues that they care about that drive them to keep learning.
Essay excerpt from StanfordNerd
Sociology Major, Stanford University '22
"Unbeknownst to me, my abnegation to analyze a different demographic stemmed from my female identity. Distanced from the effects of racial inequality, analyzing stereotypes apart from my own meant analysis from afar. Being catcalled as I walked through Queens or my mother's struggle to lead her male employees were irrelevant in my original project. Once I recognized that the source of my discomfort came from examining a topic too close to home, I faced an ethical dilemma: contributing to academic or my peace of mind."
Unlock her Stanford application file to read her full personal statement and supplemental essays!
Stanford Supplemental Essay Prompt 2
Virtually all of Stanford's undergraduates live on campus. Write a note to your future roommate that reveals something about you or that will help your roommate—and us—know you better.
NO CHANGES: There are no changes to this prompt. This has been one of the prompts to Stanford's application for a long time, because it gives the applicant a chance to be a little more casual and fun, and show off their personality outside of the classroom. Plus, Stanford puts a lot of effort behind the freshmen year roommate selection, so it's a reflection of that aspect too!
TIP: Have fun with this one! Let your personality—whether it's sarcasm, humor, self-deprecation, or love for analogies—come through. It's a chance to share your values in everyday life. Read tried and true Stanford Roommate essay examples here.
ESSAY EXAMPLE: This essay example is also from a Stanford applicant that applied to be in the Class of 2022. He takes a very straightforward approach with the roommate essay, which works here because it's all about showing off who you are. If that's what you're like, go for it. Don't try to be too clever with it. Sometimes doing less is more.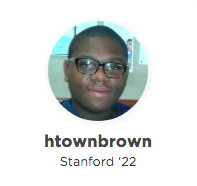 Essay excerpt from Htownbrown
Political Science & Government Major, Stanford University '22
"Here are a few facts about me:
1. I am from Houston, TX where we are proud to be the fourth largest and most diverse city in the U.S.A.!
2. I love Netflix. We definitely have to spend some free nights watching House of Cards.
3. I love tennis. I'm like a tennis encyclopedia, and I've watched every Serena Williams match in the last four years. Let me know if you want to play a set or two.
4. Morning or night - I'm up 24/7, so we're good for many all-night study sessions."
Unlock his Stanford successful application file to learn more about his journey!
Stanford Supplemental Essay Prompt 3
Tell us about something that is meaningful to you, and why?
CHANGES: This prompt used to read "What matters to you and why?".
TIP: Consider discussing a cause you care about, a personal relationship that's significant in your life, or a memory that you believe drives you to be the person you are today.
ESSAY EXAMPLE: This last essay example is also from the Class of 2022. This essay prompt lets you talk about what's most meaningful to you, thereby allowing you to share what your values and perspectives are. When you choose what to write about, I'd suggest waiting until you've written your personal statement and the above supplemental essays and see what you're missing. If there's nothing missing, then reiterate someone, some place or a moment that you've mentioned and further elaborate why it's meaningful to you.
This student here does exactly that. She uses this supplemental essay to talk more about her family background - something she touches on in other parts of her application, but was never the main focal point.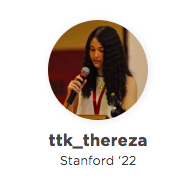 Essay excerpt from ttk_thereza
Chemical Engineering, Stanford University '22
"My mom was the youngest one of twelve siblings. This guaranteed that, throughout my childhood, I was always surrounded by uncles, aunt, and cousins. We didn't all live in the same place, thought; the Moreiras are scattered all over Brazil, and it is hard to find a city where there isn't one of us. But every year, we all go back to my grandma's house and celebrate the holidays together."
Unlock her Stanford profile to read his college essay and supplemental essays!
---
Hope this was helpful as you write your supplemental essays! If you have any additional questions, please comment below and we'll give you more advice!
Our premium plans offer different levels of profile access and data insights that can help you with your application process. Unlock any of our packages or search our undergraduate profile database to find specific profiles that can help you make an informed choice about where to apply!