It's a great feeling when you get multiple acceptances from the colleges you've applied to, but it can also be a challenging time deciding where to enroll!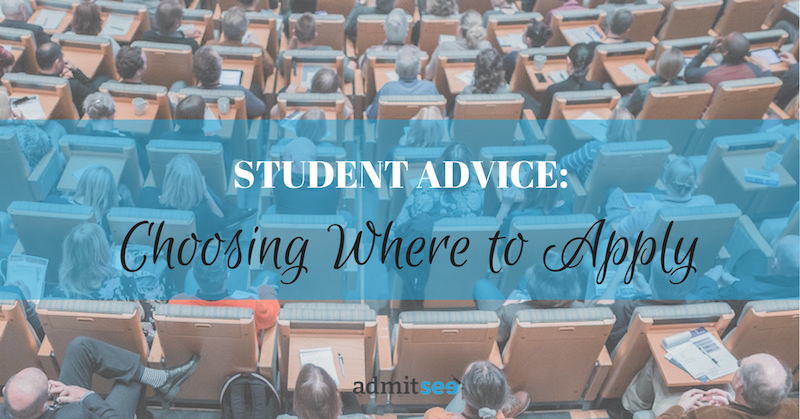 The tables have turned! Now, it's colleges turn to wait to hear about your enrollment decision. How do you choose among the colleges you've been accepted to? Sometimes it's just a gut decision, while others might be more practical reasons like financial aid. See how students before you ultimately made their decision about where to spend their next 4 years:
1. Academic Curriculum is the Key Factor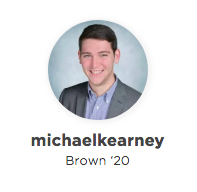 Student Advice from Michaelkearney
Brown University '20
"The Open Curriculum was the biggest pull to Brown for me. There are no distribution requirements and all the other requirements are really lax. People here forge their own path. I'm planning a career in transportation infrastructure with a computer science focus, so I can craft an experience here that will enable me to pursue that path well, and I don't have to be bogged down by 18th Century French Literature. Brown has really fantastic facilities for the sciences. They're known more as a humanities school, so in recent years they've put a lot of money into upgrading their science facilities, which are now state of the art. Brown also has a great computer science program."
Unlock his Brown application profile to learn more about his application journey!
2. Program & Merit Scholarships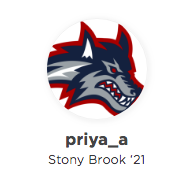 Student Advice from priya_a
Stony Brook University '20
"Stony Brook has a great program for science, and they actually allow for merit scholarships, so you can go at an extremely affordable price. They also had my dream major, (not biology but a subspecialty) which I was honestly extremely surprised about. Public colleges are unique in that they give you a lot of great experiences if you know how to look, so definitely do!"
Unlock her SUNY profile for her application essays and advice!
3. Alumni Network & Career Prospects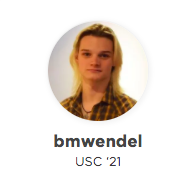 Student Advice from bmwendel
University of Southern California '21
"USC offers me the widest variety of options in theatre with strong alumni and industry connections and a focus on doing work. Student productions happen all the time on campus and I can work as much or as little as I want. It was the least limiting program with the most to learn. Compare to UCLA, which was my top choice, a school that sets pretty strict limits on its students."
Unlock his USC profile to view his full successful application file.
4. Well-Rounded Evaluation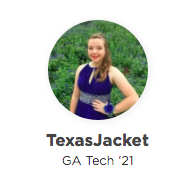 Student Advice from TexasJacket
Georgia Institute of Technology '21
"My decision process went as follows: I knew I would not be going to UTD, since it was my safety choice and way too close to home. I ruled out Northeastern and Case Western, because they were out of my price range, even with the large scholarships they both offered. Rice and CMU eventually came off the table for the poor financial aid packages, even though I would have loved to attend either school. At USC, I decided that my degree plan would not be flexible enough to allow me to study multiple other subjects, without taking summer classes.
I eventually was choosing between U Minnesota, UT-Austin, and Georgia Tech. All three were around the same price (I received a scholarship for in-state tuition at Georgia Tech, 20k/yr from Minnesota, and 5k/yr at UT bringing them all to the same level. I made sample degree plans at each of the three schools, selecting various majors at each. Georgia Tech was clearly the most flexible (they accepted my dual enrollment credits, as did the other 2 schools) and offered a wonderful LLC called SMaRT, so that I would have a built-in community. UT and Minnesota did not give me the same sense of pride and joy as Georgia Tech and ultimately would not have let me pursue the academic path I am on."
Unlock her Georgia Tech profile to see how she crafted her college application!
5. Narrowing Down My Options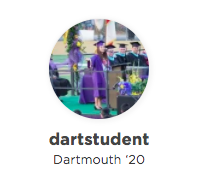 Student Advice from dartstudent
Dartmouth College '20
"I was lucky enough to be accepted to a variety of schools (mostly because I applied to a lot of schools)—public, private, and liberal arts colleges in different locations in the U.S. I knew that I wanted to go somewhere the students had support, and where I could interact with professors and ask questions.
Towards the end of April, I was deciding between three colleges (Amherst, Swarthmore, and Dartmouth) that had similarities in education (their professors have a great reputation for teaching well, not just for being famous or intelligent, and all of them have a liberal arts style education) but many differences in culture.
I chose Dartmouth because its culture is kind of a mix of liberal arts school and traditional private university. The food and the campus were also a plus (I visited all three, and I think all three campuses are gorgeous—I just personally liked Dartmouth's the most). I will admit there are things I like more about the other two colleges—Amherst and Swarthmore are known to actively work to be inclusive of minorities (racial minorities, LGBT+ students, etc.) Both are also closer to big cities- Swarthmore is only a few minutes away from Philly, and Amherst is an hour from Boston and three hours from New York. The latter isn't a huge problem for me, since I like rural areas as much as I like cities, but it might be for some other people."
Unlock her Dartmouth profile to see how she crafted her college application!
Want more student advice? Use our Advice Search feature to get your application questions answered!
For further access, our premium plans offer different levels of profile access and data insights that can help you get into your dream school. Unlock any of our packages or search our undergraduate profile database to find specific profiles that can help you make an informed choice about where to apply! We have 60,000+ successful college application files uploaded by college students. See how they got in, and how you can too!