Summer break is an opportunity for you to explore new interests or to devote more time to developing passions pre-college.
The two to three months you get to yourself over summer break can be pivotal for you. Go out and gain experiences that may not be available to you during the school year. Or, learn something you haven't had a chance to do because of existing extracurricular and academic obligations. Here's what some of our College Admits suggest:
1. Reach Out for Summer Internships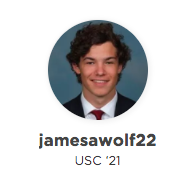 Advice from Jamesawolf22, University of Southern California '21
"My summer activities ended up becoming some of the most important parts of my application, and both were due to connections I made AND a desire to find something worthwhile to do over the summer. If you simply sit around and wait for something good to happen, it won't. At the beginning of my last two summers in high school, I reached out to different contacts (parents I knew, teachers, etc.) to search for a summer internship. I expected to find absolutely nothing, as I was a young kid who had never been employed. However, as I soon learned, you would be surprised to see what happens when you just make the effort to ask. Both summers, I secured an internship within about 2 weeks."
Unlock his USC profile to read his full application and advice.
2. Apply to Free or Reduced-Cost Summer Programs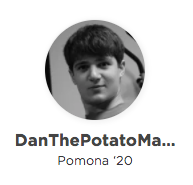 Advice from DanThePotatoMan, Pomona College '20
"During my Junior year in High School, I decided to sign up for several summer experience programs. I've been told most of them are useless and are just money-making schemes, but you should take the time to look out for the free or reduced cost ones. I applied for 5 and got into 3.
1. Williams College Math Camp. I highly recommend trying to sign up for this program if you can find it. It's at the beautiful Williams College campus, if it isn't free, it is near free (you do have to arrange your own drop off and pick up), and consists of taking a 10-day math course taught be an actual mathematics professor (who was wonderful) and two TAs (who were also wonderful) who were mathematics majors. If you're interested in majoring in math, you will find it to be an amazing program. I really connected with the other people participating. Since it was a small group of people who they actually took, we ended up having a great time together eating meals, playing frisbee and pool, doing difficult math problems, and playing poker. It was pretty laid back altogether, but I definitely learned a lot from the class."
Unlock his full Pomona application file to continue his application advice and essays!
3. Be Proactive, Seek the Input of Your Counselor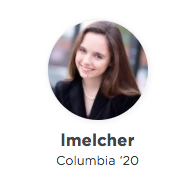 Advice from Lmelcher, Columbia University '20
"Apply to as many programs as possible!! You'd be surprised how many organizations will pay for you to learn a language or skill. To start, look into programs like Startalk, the Confucius Institute, LEAD Computer Science, and Telluride (I didn't go to this one, but I hear it's great). Another great option is to get an internship. Reach out to your school counselor to see if he or she can put you in contact with alumni looking to help out a current student at your high school. Or you could do what I did, and email professors at a local university to ask if they need any research assistants."
Unlock her full Columbia application file to view her application materials and advice!
4. Cultivate Artistic Passions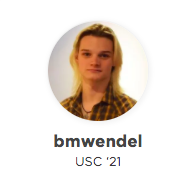 Advice from Bmwendel, University of Southern California '21
"If you wish to be involved in theatre, I highly recommend a conservatory-style summer program after your junior year. I attend National High School Institute Cherubs at Northwestern and I do recommend that program highly, but I would suggest any one. By attending you will understand what a theatre degree, and particularly what a theatre conservatory degree, entails and thus will be better informed for college application time."
Unlock his full USC application file to view his application materials and advice!
5. Research, Volunteer & Work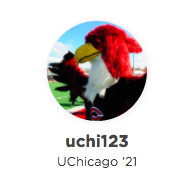 Advice from Uchi123, University of Chicago '21
"The summer before my sophomore year, I volunteered to teach English overseas. The following summer, I was a research intern at a lab, and the summer after that I interned at a legislative office while also working as a cashier. These experiences helped tremendously in narrowing down potential career options, as well as revealing my strengths and weaknesses. If you don't know what you want to do over the summer, I would recommend talking to your school counselor; most have information about local internships, volunteer positions, or even summer classes/camps that may interest you."
Unlock his UChicago student profile to view his application advice and essays!
Each of these students all participated in very different activities. Some attended summer programs, while others worked. There is no better or worse summer activity you can participate in. The general advice here is to go experience something, whatever that is. Not only will it help with school, but it will also give you better perspective on what you want to do in the future.
Want more student advice? Use our Advice Search feature to get your application questions answered!
For further access, our premium plans offer different levels of profile access and data insights that can help you get into your dream school. Unlock any of our packages or search our undergraduate profile database to find specific profiles that can help you make an informed choice about where to apply! We have 60,000+ successful college application files uploaded by college students. See how they got in, and how you can too!