Everyone wants to live in New York once in their life. After all, it is the concrete jungle where dreams are made of. For some lucky individuals, they get to spend 4 years of college in the city, exploring different cultures, cuisines and endless of internship opportunities. The things New York can offer is simply something that these NYU students couldn't ignore, no matter how high the sticker price may be: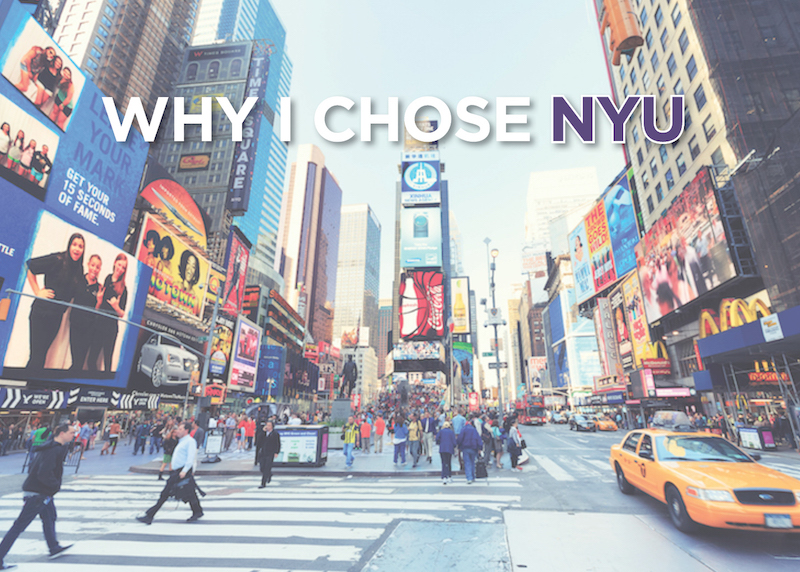 Class of 2019
I was obviously hyped for New York University because it has been my dream school for a while, but I had to factor in the cost of tuition. By the end of April, I was down to two colleges: City College of New York and New York University. City College was the more affordable option at the time, but they did not give me as much aid as I would have expected. Meanwhile, New York University blew me away with their financial aid package. They gave me almost a full ride, and I simply could not have refused that. This played a huge factor in determining where I would go to for college. I am glad that it just so happened to be my dream school at the New York University Polytechnic School of Engineering.
Class of 2019
Although I applied to NYU's Business School as an Early Decision, I had a tough time deciding among NYU, University of Michigan, and Indiana University of Bloomington. NYU's playground is New York City itself and is also one of the best schools for creating a career, but a strong school spirit would be sorely lacking.

Class of 2019
I only applied to 3 schools, and I got accepted to NYU and the University of Utah. From there, NYU was a pretty easy choice. Utah was my backup school, and I would have been happy going there but it didn't have the program that I wanted to do. NYU on the other hand, is known as one of the best schools for Film Production in the US. It also has tons of opportunities to study abroad and make global connections, as well as the fact that I'll be in New York City which is a pretty big part of the industry I'm studying.
Class of 2017
It was not a hard decision, accepting NYU, and there's several reasons why that was so. NYU had been my dream school since 8th grade, so I knew that if I got in, I would do whatever it took to attend. Another reason why I chose my school was because of the prestige. It's a top 50 university in the world, and that fares well when it comes to getting a real and good job coming out of high school. Also, the allure of living in the middle of New York city played a big role in my decision. I wanted to get out and away from my hometown and experience life - I wanted to be fearless and start the next stage of my life with a bang. The financial commitment of going to NYU, however, is a huge downfall. For $65,000 a year, you have to know that once you're there, you better stay for all four years to make that amount of money worth it. I had a lot of help from family financially, so if your financial aid package and personal financial situation doesn't make the cut for you, I highly recommend trying a CUNY college in the city and then transferring. There is absolutely NOTHING wrong with that and it saves you some serious money.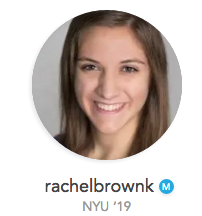 Class of 2019
NYU has been my dream school ever since I was a little kid, even before I knew I wanted to study theatre. There's something about it that has always clicked for me. That's honestly how you know a school is right for you. You should feel content whenever you're there, like you do when you're at home. It should be hard to describe precisely what you like about it, because it's the feeling that the school gives you that ultimately is the reason you love it. NYU's location is absolutely amazing, and that also made me love it so much more. Also, as a musical theatre major, I knew that studying at NYU would not only give me a ridiculously good theatre education, but also a phenomenal academic education. It is very easy to create a minor at NYU with your general education requirements, and that's something I'm thinking about doing. NYU has so many options academically that I really wanted to make sure I had the option of having. Also, NYU's alumni connection is absolutely incredible and that's something very important to me as an actor. I know that the second I graduate from NYU I will know so many more people in NYC and in the business than i did before college and I know it will be ridiculously helpful.
Did that help you decide to commit to NYU? Share your #admitstory with us and help others who are interested in your school better understand the application process. Plus, you get to cash out your $10 signup bonus and earn extra money for college! What are you waiting for?