Every college student has been there: it's 11:00 PM, you're deep into studying, and suddenly hunger hits. Ethan, a recent graduate of Bentley, gives his top 10 dorm snack essentials to avoid a midnight hunger strike.
1.
Peanut Butter
- There are some great peanut butter options on the supermarket shelves. My favorite is Skippy Natural. It's a great, preservative-free way to get a protein fix. With only 190 calories per 2 tablespoons, spread some on crackers, pretzels or apple slices for a healthy snack that will keep you full.

2. Rice Cakes - With all the different rice cakes available, there is sure to be a favorite flavor for everyone. For the sweet tooth, there are chocolate and caramel, and for savory cravings, there are salt and pepper and ranch flavors. Even with all the fun flavors, you cannot leave out the original. On this blank slate, you can add jams, peanut butters or chocolate-hazelnut spread, Nutella. One Quaker rice cake only has 35 calories, so snack on and find your favorite topping!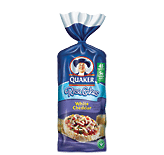 3. Yogurt - Yogurt is an ideal snack to have in your dorm room fridge. Individual servings do not take up much space and they will keep well for awhile. There are infinite possibilities for flavors and textures. Whether it's regular, Greek, or whipped, yogurt is a favorite for everyone. By adding some trail mix (see Snack #5!), yogurt becomes a perfect combination of carbs and proteins that will keep you full. One serving of Chobani Raspberry Greek Yogurt, 6 oz., has only 140 calories. It's a thick, more nutritious and delicious alternative to pudding.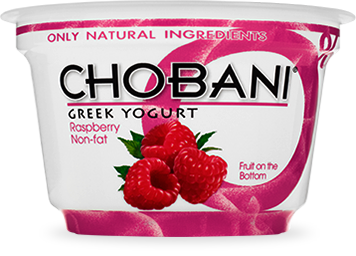 4. Oatmeal - Oatmeal is a quick (most take only 90 seconds in the microwave), warm and filling snack to take you through the day. My new favorite oatmeal is Better Oats Oat Revolution. The innovative packaging doubles as a measuring cup for adding the water to the oats. Oat Revolution has 11 flavors like maple and brown sugar and peaches and cream so there is no need to add any extra ingredients. The best part, a 5 pouch box costs only $1.59 so it's a total money saver for collegiettes™.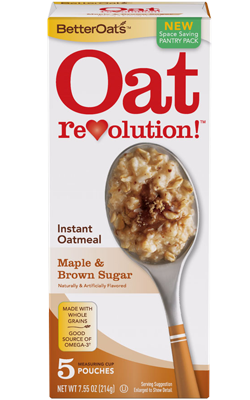 5. Trail Mix - Trail mix is the perfect combination of Sweet, salty, chewy, and crunchy. Planters Nut & Chocolate Mix (150 calories per 1 oz.) contains chocolate pieces, raisins, almonds, cashews and peanuts. The chocolate pieces will fight off any chocolate cravings, while the nuts provide the protein you need to feel full. Not only is trail mix great to have in your bag for a quick snack, it's also great for mixing with cereal or yogurt.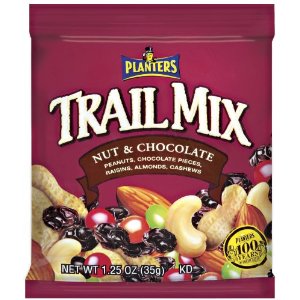 6. Crackers - This snack can be paired with almost anything: cheese, yogurt, fruit, peanut butter and any other sidekick you can think of. They are also great by themselves as a quick handful to munch on. My favorite crackers are Wheat Thins Stix. With only 130 calories per 14 pieces, these crackers have a great taste and crunch in a perfectly portioned sized snack.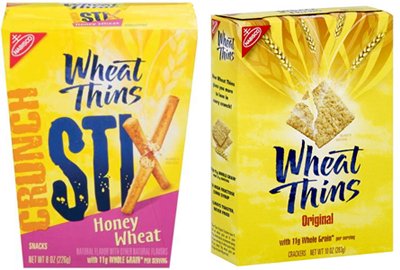 7. Popcorn - This is a staple in every college dorm. Without a doubt there will be at least one fire drill during your year because someone left it in the microwave too long. However, if you can master the popping time and avoid the fire alarm, this is a perfect snack! A better movie snack alternative to pizza, popcorn provides the salty crunch you crave. There are many sizes and flavors of popcorns available. A favorite for me is Newman's Own Natural 100 Calorie Mini Bags. These bags have a generous 3.5 cup serving of popcorn while having only 100 calories. For a student with a sweet tooth, Orville Redenbacher makes Kettle Korn Mini Bags that pop 5.5 cups of popcorn with only 240 calories.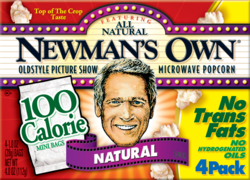 8. Fun Sized Candy Bars - Snickers bars are my guilty pleasure (especially when they are kept in the freezer!). Munching on the caramel and peanut combo usually makes homework a little easier to get through. I have a candy addiction-as my roommates know all too well- but I have found a great way to manage it. I love fun sized candy bars. They are the little size Trick-or-treaters look forward to and with only 72 calories for a Fun Sized Snickers bar, I don't feel that I've wrecked my whole day of good eating by having one.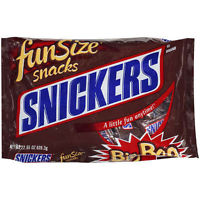 9. Macaroni and Cheese - This is not what you're thinking. I am absolutely not, and never will I be, an Easy Mac girl. With just a little searching through the grocery shelves I have found an instant mac and cheese without preservatives. Annie's Microwaveable Individual sized mac and cheese is all-natural and a good source of protein and calcium. Each individual package has 230 calories and is easy to make in the microwave- just add water!
10. Soups - Soups are a perfect snack to have in your dorm room. With the lengthy shelf life and small containers, soups are essential. Amy's Organic Soups come in tons of flavors and because they are made with all natural ingredients, they are a healthy alternative to other options. Amy's minestrone soup has only 180 calories for the entire 2 cup can. Muir Glen also produces many delicious varieties of organic soups. Their chicken noodle soup has only 70 calories per one cup serving.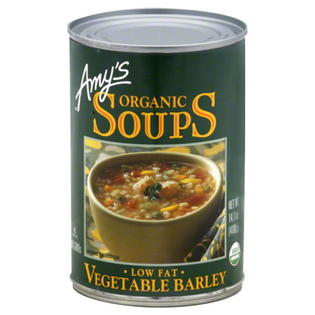 Moral of this snacking story: go for healthy and filling options that are also easy to mix and match. Although the cookies and chips may fulfill the cravings for now, they will not keep you full or focused long enough to get through your accounting homework.