Interested in engineering? Take it to the next level this upcoming summer by applying to the Engineering Summer Academy Program at University of Pennsylvania.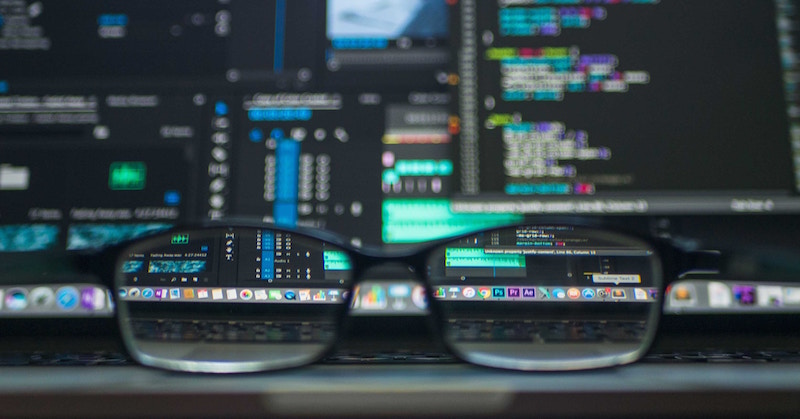 Engineering Summer Academy at Penn (ESAP)
The Engineering Summer Academy at Penn, also better known as ESAP, is a 3-week intensive engineering summer program on the campus of University of Pennsylvania in Philadelphia, PA. This highly selective program gives highly motivated students an opportunity to explore different subfields of engineering, diving deep into both theory and use of cutting edge technology. Students will enroll in one of six courses offered and will receive college credits at the end of their 3-weeks. On top of that, attendees will also get to experience life on a college campus and connect with like-minded peers from all over the world.
Program Curriculum
ESAP's course offerings is one of the reasons why it is such a popular summer program among high school students. All six offered courses are cross-disciplinary engineering courses that are usually offered as high level college classes. Each course has a different class size, so you may get enrolled in your first choice. Here are the 6 courses available for the 2018 summer academy:
1. Biotechnology
Biotechnology is one of the most important fields for our future. With new techniques in genetic engineering, scientists can design new proteins, produce drugs, and investigate disease mechanisms. Bioengineers are able to use this technology to develop new drugs to fight and prevent illnesses.
The course will teach students the fundamentals of molecular biology, and allow students to carry out experiments and engage in a research proposal. Students will also attend a journal club to discuss recent research in biotechnology and learn from a panel of Penn faculty.
Students must have at least 1 year's coursework in Biology and Chemistry to be eligible.
Click here for more information about Biotechnology at ESAP.
2. Complex Networks
Technology has revolutionized the way we connect with one other. We've moved beyond telecommunication into a world of social networks, increasing the role that networks play in our daily lives. Social networks such as Facebook or Twitter, infrastructure networks such as the Internet, or energy networks such as the electric grid. How are they designed? How are does that dictate the way they behave?
The course will help students learn the basic tools, methods and algorithms for analysis connected systems, and the applications of network science.
Students should have coursework in Physics and Math to be eligible.
Click here for more information about Complex Networks at ESAP.
3. Computer Graphics
What happens when you combine art and engineering? Computer graphics is a subfield of computer science which studies the ways you can digitally create and manipulate visual content. This includes image processing, two-dimensional graphics, as well as 3D imaging.
The course will be centered around video game character development. It will introduce students to the character pipeline for games and animation, including design, modeling, texturing, programming, and animation. Students will get hands on learning experience by visiting UPenn's LiveActor motion capture studio, the Human Modeling and Simulation Center (HMS), and field trips to related companies.
While it is not a prerequisite, students will find prior experience in Photoshop, Maya or other modeling tools useful to this course.
Click here for more information about Computer Graphics at ESAP.
4. Computer Science
Of all the courses offered, Computer Science is probably the most familiar to you. It involves learning how to create data models and think algorithmically in order to translate complex problem into a computing solution.
The course will introduce students to the foundations of computer science and a variety of programming languages. Students will learn about abstraction, modularity, objects, loops, arrays, classes, and OOP. Students will also grasp the theoretical concepts of how machine language translates into complex software, so they have a more thorough background understanding of computer science.
There are no requirements for this course, so no experience in programming is required. Students who have taken AP level computer science course can take up more rigorous college level curriculum.
Click here for more information about Computer Science at ESAP.
5. Nanotechnology
Nanotechnology is the study of the manipulation of matter on an atomic and molecular scale. It's applications can impact life sciences, medicine and engineering.
The course will cover topics in nanomaterials, real-life applications of nanotechnology and more, so students can understand why very small system exhibit unique behavior worth observing. The course will be taught through lecture, lab and group projects, and assignments are aimed to help students develop their critical thinking and teamwork skills.
Students should have coursework in Chemistry and Biology to be eligible.
Click here for more information about Nanotechnology at ESAP.
6. Robotics
Robotics is a cross of engineering and science that deals with the design, construction, operation and use of robots, as well as the computer systems information processing.
The course will introduce students to design, manufacturing and automation in robotics. Students will work in groups to build their own mobile robot that can be tele-operated with some onboard autonomy. The course will end with a competition between the final robot products.
Students should have prior coursework in Physics, Math and C programming or Autocad to be eligibile.
Click here for more information about Robotics at ESAP.
Eligibility
Rising sophomores, juniors and seniors in high school; must have completed freshman year.

Minimum B average in overall academic record; preference for strong performance in mathematics in science subjects

Highly motivated students with creative thinking skills and teh ability to work independently and in a team.

International students are also welcome to apply! TOEFL scores are highly recommended if English is a second language. TOEFL may be substituted with a letter of recommendation. For more information, click here.
Deadlines & Important Dates
Application Opens: Late January 2018
Priority Application Deadline: February 26th, 2018
General Application Deadline: April 6th, 2018
Program Start Date: July 8th, 2018
Program End Date: July 28th, 2018
Application Requirements
Personal Essay

Short Answers

Official high school transcript submitted directly from your school via mail, fax, or email

2 Letters of Recommendation

$85 non-refundable application fee

Optional standardized test scores: PSAT, SAT I/ II, ACT, AP, TOEFL
Costs & Financial Aid
Program Fee: $7,635, includes tuition, room/board, meals, course materials and trips
It's not too early to start planning out your summer! Many of these competitive summer programs have early January application deadlines. So don't miss out on these opportunities and prepare your application over the holidays! Here is a list of other summer programs you should look at.