Both the SAT and ACT allow you to cancel your scores, either in the test center or after your test by written request. The SAT requires post-test deletion requests to be filed the Wednesday after your exam, but the ACT doesn't put any deadline on canceling scores and removing all record of a test.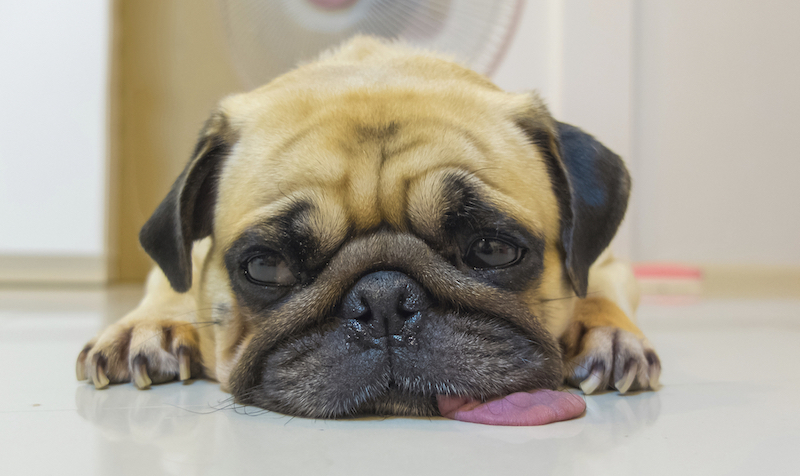 So there must be times when canceling your scores is a good idea, right? Otherwise, why would the ACT and SAT allow for it? Well….
It's actually pretty rare that you'd really need to cancel your scores. In most cases, you can simply retake the exam for a better score later. But there are occasional times when it might make sense to cancel your ACT or SAT scores. Let's look at some of the scenarios.
Canceling your ACT/SAT scores if you did badly
Before you even consider canceling your scores, you'll want to be absolutely sure that you did badly. Be careful! Currently, the SAT and ACT are both paper-based. This means that there is no computer-generated "raw score" to view on test day. You'll need to look for other, less direct signs of a low score. If you guessed on a lot of the questions—and I mean really guessed, without making an educated guess—you probably will have a pretty bad score. And if you skipped a lot of questions because you ran out of time, that's guaranteed to hurt your score as well.
If you are 100% sure that you're about to get a terrible score, you have nothing to lose in canceling your scores. In that case, you certainly should feel free to cancel them if you want to. Bear in mind, however, that in most cases you also have nothing to gain form score cancellation. Most schools are only interested in seeing your highest score. And if you're worried that a recipient school might hold your lower score against you, it's possible to delete recipients rather than actually canceling your scores.
Canceling your scores because they might hurt your chances of acceptance
For the most part, universities and colleges don't care about anything other than your top score. Even if you send them a really bad score, they will ignore that score entirely if you send them a better one later.
However, some top schools do ask to see all of your scores for every time you've taken your entrance exam. Stanford, for instance, states "applicants must submit all SAT scores and all ACT scores directly from the testing agencies." Not only that, but Stanford and other top schools tend not to publish any specific, absolute SAT/ACT score requirements. So it can be really hard to know if your score will be bad enough to hurt your chances.
Because of this, you should err on the side of caution if you're dealing with a top school that wants to see all of your testing scores. Don't just look for evidence that you got a really bad score. Think carefully about whether or not you truly got a good ACT score, or truly got a good SAT score. If you have any doubts—and there's still time to retake the test—canceling your score can be a wise choice. You don't want to devalue a good retake score by letting your school see your earlier, lousier score.
Canceling your scores because you showed up unprepared
Before test day, you may simply not get in enough study time. Or you might get sick enough that you can't perform well on the test. Sometimes when things like this come up, test-takers wisely skip their test date and reschedule. But at other times, test-takers try to convince themselves they can still pass the exam. Denial may set in until you are in the test center and realize, in a cold sweat, that you just can't do this—not today!
This can happen to the best of us. If you find yourself in this situation, there's no shame in cutting your losses and canceling your scores. Both the ACT and SAT allow you to tell the exam proctor that you've decided not to take the test for now. In response, the proctor will cancel your scores right away.
Still, this is an embarrassing and unfortunate situation you should try to avoid. Time your test date carefully. Know all of the upcoming ACT test dates and SAT test dates. Choose a day when you are likely to be well prepared, well-rested, and well taken care of.