Stanford University is one of the most selective universities in the US, admitting just 4.8% of applicants. The dream school for many students, here are all the short answer prompts and supplemental essays you'll need to answer in order to apply.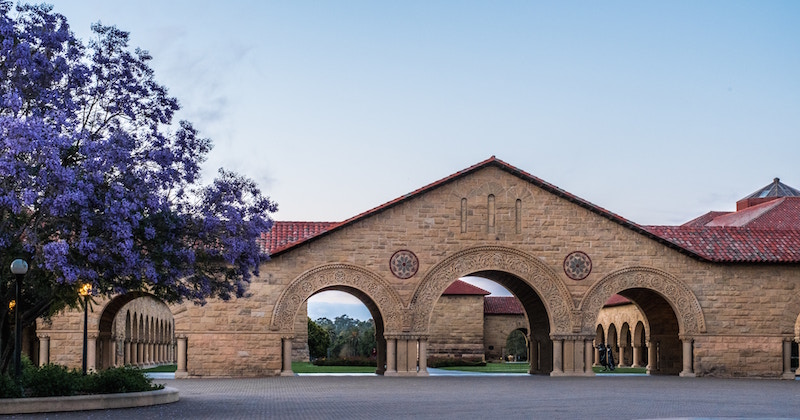 Stanford University is located near San Francisco in the heart of California's Silicon Valley. Close to 45,000 students applied to Stanford last year, making the competition extremely tough. With well-rounded undergraduate programs and resources, Stanford attracts many applicants with diverse background and interested, especially those who are interested in entrepreneurship and engineering.
Applying to Stanford University this year? Stanford's application requires 8 additional short answers and 3 additional supplemental essays:
Short Answer Prompts
1. The following short answer prompts all have a 50 word limit.
2. What is the most significant challenge that society faces today?
3. How did you spend your last two summers?
4. What historical moment or event do you wish you could have witnessed?
5. What five words best describe you?
6. When the choice is yours, what do you read, listen to, or watch?
7. Name one thing you are looking forward to experiencing at Stanford.
8. Imagine you had an extra hour in the day — how would you spend that time?
Supplemental Essay Prompts
Essay Prompt #1
The Stanford community is deeply curious and driven to learn in and out of the classroom. Reflect on an idea or experience that makes you genuinely excited about learning. (100 to 250 words)
This essay prompt is slightly different from the essay prompt that was given last application season. Though the prompt changed slightly, the essay prompt is still asking the applicants the same thing: what makes you intellectually curious. Check out a few successful Stanford essay excerpts from essays included in the package below.

We've curated a package of 5 Stanford student profiles that include the response to this specific essay prompt. See how others approached this supplemental essay in full by unlocking the "Stanford Supplement: Intellectual Vitality" package!
Essay Prompt #2
Virtually all of Stanford's undergraduates live on campus. Write a note to your future roommate that reveals something about you or that will help your roommate—and us—know you better. (100 to 250 words)
The "Dear Roommate" essay! This essay prompt stumps a lot of applicants because it seems so casual, but can reveal so much about an applicant. It's difficult to strike that balance: to show off who you are to a peer and to demonstrate your personality to the actual reader, the admissions office. Here are 5 roommate supplemental excerpts that might help you get off to the right start.

Want to read the supplemental essay examples in full? Unlock the Stanford Roommate Supplement package!
Essay Prompt #3
Tell us about something that is meaningful to you and why. (100 to 250 words)
Again, the Stanford supplement here has changed the wording of the supplement, but the core of the question is still asking the same thing. What is something that is valuable to you? It can be a memory, a book, or even a feeling. Here are 5 successful examples you can take a look at—some wrote about music, others wrote about what the future holds.

Need more inspiration for your supplemental essays? Unlock our "What Matters To You, and Why? Supplement package!
Want access to successful examples of Stanford supplemental essays? Our premium plans offer different level of profile access and data insights that can help you get into your dream school. Unlock any of our packages or search our undergraduate profile database to find specific profiles that can help you make an informed choice about where to apply!