Want to call one of Yale University's residential colleges your home? Before you say yes so quickly, find out more about the school's culture and academic programs.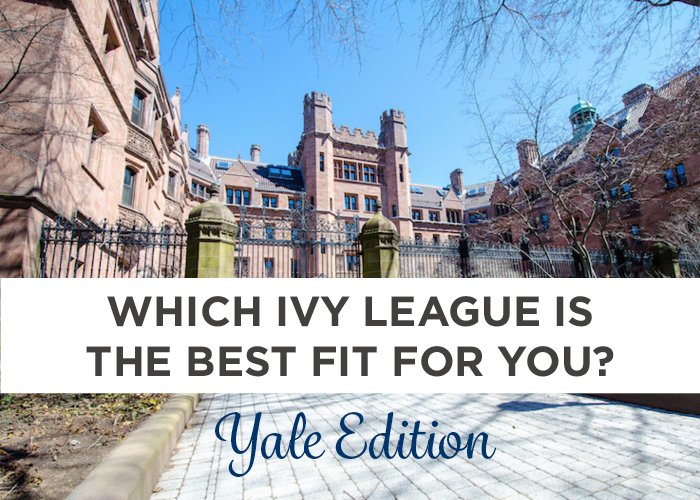 Yale University
Quick Cheat Sheet
Size: You'll recognize most people, but you won't know everyone.
Cost: Tuition $51,400. Room, Board & Fees: $19,170. Out of all the Ivies, placed 5th in Tuition and 3rd in Room & Fees for most expensive costs.
Financial Aid: Follows the need-based and need-blind application process. International students are evaluated in the same way.
Location: College town of New Haven. You have your basics, but it has more of a suburban feel. NYC is the closest major city, about 3 hours away.
Campus: Beautiful architecture. Medium-sized, walkable!
Weather: The winters are not as harsh as they are in Ithaca, but it's not rosy either.
Academic Programs: History, Arts, Political Science
Student Life: 14 residential colleges (2 new ones in 2017!); Secret Societies.
College Sports: Yale has made the NCAA basketball tournament twice in the last 3 years, and have done well against the big sport schools. Of course, don't forget the Harvard vs. Yale tailgate you need to be at every year.

Overview
If Harvard University ever had a rival, it would be Yale University. With similar histories, both Yale and Harvard have well-rounded departments, share the residential college system and have legendary secret societies. What sets them apart is Yale's strength in its humanities and arts programs, and its location.
Yale's best undergraduate programs are History, Classics and Political Science. While their theatre and arts undergraduate programs are less talked about, Yale strong graduate programs in the arts give students a lot of opportunity to explore their creativity and hone their artistic skills.
Unlike at Harvard, students are automatically place into one of the 12 residential colleges before the start of freshmen year. Students develop a connection to them through the 4 years and beyond, creating a bond and network that extends into their career. If you prefer to be in a small town, Yale would be a better fit for you.
Do you have any other questions about Yale University? Comment below and let us know! We'll answer any questions you may have and update the post with suggestions. If you are set on applying to Yale, make sure to search through profiles of students accepted to see essays, stats, and advice. See how they got in, and how you can too!
Stay tuned for more! Up next is Princeton University!