Ever question why you are working so hard? Why you're in the library studying rather playing video games? If you're having any doubts about excelling academically, remember that doing so can pay off in the form of merit scholarships.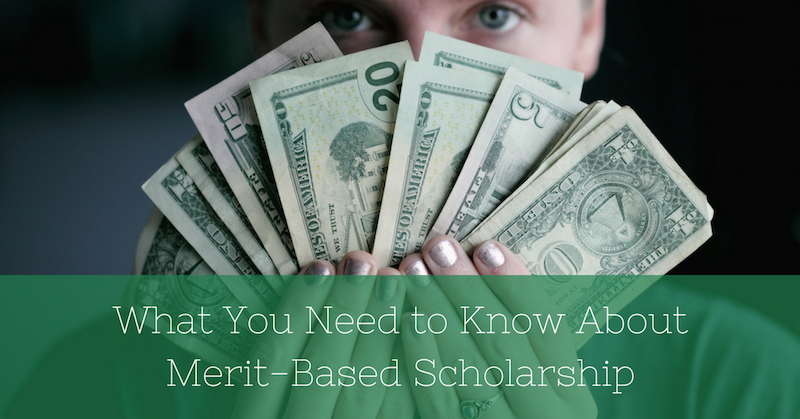 With increasing competition to get into college, the pressure of getting straight As and well-rounded extracurriculars have skyrocketed in the last decade. The assumption is students are going to extreme measures to make sure they are qualified candidates for prestigious universities such as Yale and Stanford. While that is definitely a factor, the truth is that academic achievement also gives many students the potential to receive merit scholarships to help pay for college.
What is a Merit-Based Scholarship?
According to a survey conducted by College Board and the Annual Survey of Colleges, the average cost to enroll at a 4-year public university is now $36,420 and $46,950 at a 4-year private university. With costs that high, College Board has recently estimated that two-thirds of college students pay for college with the help of financial aid.
Students can find financial aid in the form of federal grants, loans and work-study funds through FAFSA, or private grants and loans through private organizations and universities. Additionally, students are able to receive financial aid as a scholarship.
There are two typical types of scholarships: need-based scholarships and merit scholarships. Need-based scholarships are awarded based on your family's household income and your financial need, while merit-based scholarships are awarded solely based on the student's achievement in academic, arts, athletics and more.
Where to Apply for Merit-Based Scholarships
Universities! Many universities offer merit-based scholarships themselves. If you are after a merit-based scholarship, you may want to do your college search earlier than usual! Don't just apply to schools that offer merit-based scholarships—after all, you want to go to a school that is a good fit for you to grow personally and academically.
As you're learning about what universities you may be interested in, find out whether or not they offer merit-based scholarships! We have a list of merit-based scholarships you might want to learn more about:
There are many more merit-based scholarships offered by other universities! Make sure you do your research and find out what their requirements are. Some have a different application deadline to be considered, while others require a nomination from your high school counselor!
Apart from universities, you can also find merit-based scholarships on scholarship sites like Scholarships.com, UNIGO or Cappex. These sites aggregate scholarships that are offered and allow you to filter through them based on your achievements. You can get awarded the National Merit Scholarship by taking and doing well on the PSAT. You can also be get scholarship money by applying to the Coca-Cola Scholars Program. You'll be surprised how many scholarships are offered every year!
Need help with your college applications? Our premium plans offer different level of profile access and data insights that can help you get into your dream school. Unlock any of our packages or search our undergraduate profile database to find specific profiles that can help you make an informed choice about where to apply!